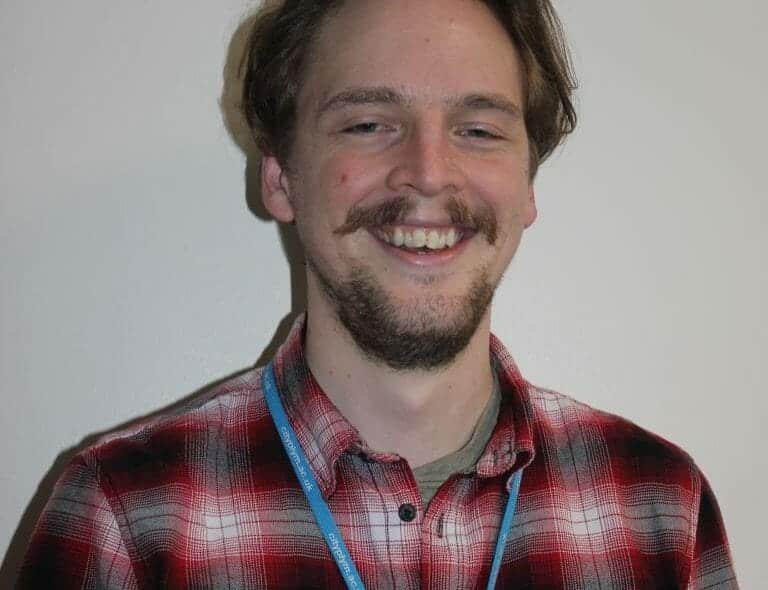 After graduating from university in 2009 with a BSc in Digital Art and Technology from the University of Plymouth, Andy set up his own games development company with some of his peers. In 2011 the team of five released their own game Half-Inch Heist and now with over 150,000 downloads it is a clear success. Andy has been teaching Computing Systems and Software Design at City College since 2015.
"In year 10 I did a week placement at a games company called Mucky Foot Productions. At that age I was playing a lot of games and starting to think about my career. Studying A-levels in Art, Maths and Computing I was unsure of what direction to go in but my work experience made it clear I wanted a career within the games industry. I looked at courses in animation and computer science and settled on digital art technology.
"After graduating, setting up a games development company and working with close friends I decided I wanted to explore other opportunities. Working within the community as a scout leader, teaching children to code and going into schools to talk about games development, I realised I enjoyed the interaction and teaching aspect of these roles. That's when I found my current role at the College and now I get to shape young minds into the next generation of game makers.
"The cool thing about the digital industry is that location doesn't matter – successful games can be made anywhere. As long as your training is up to industry standard and the knowledge you gain is broad – like what we offer at the College – you will go far."