While some aspire to be actors or footballers, Bradley's aims involve a crisp, white lab coat with his name embroidered on the po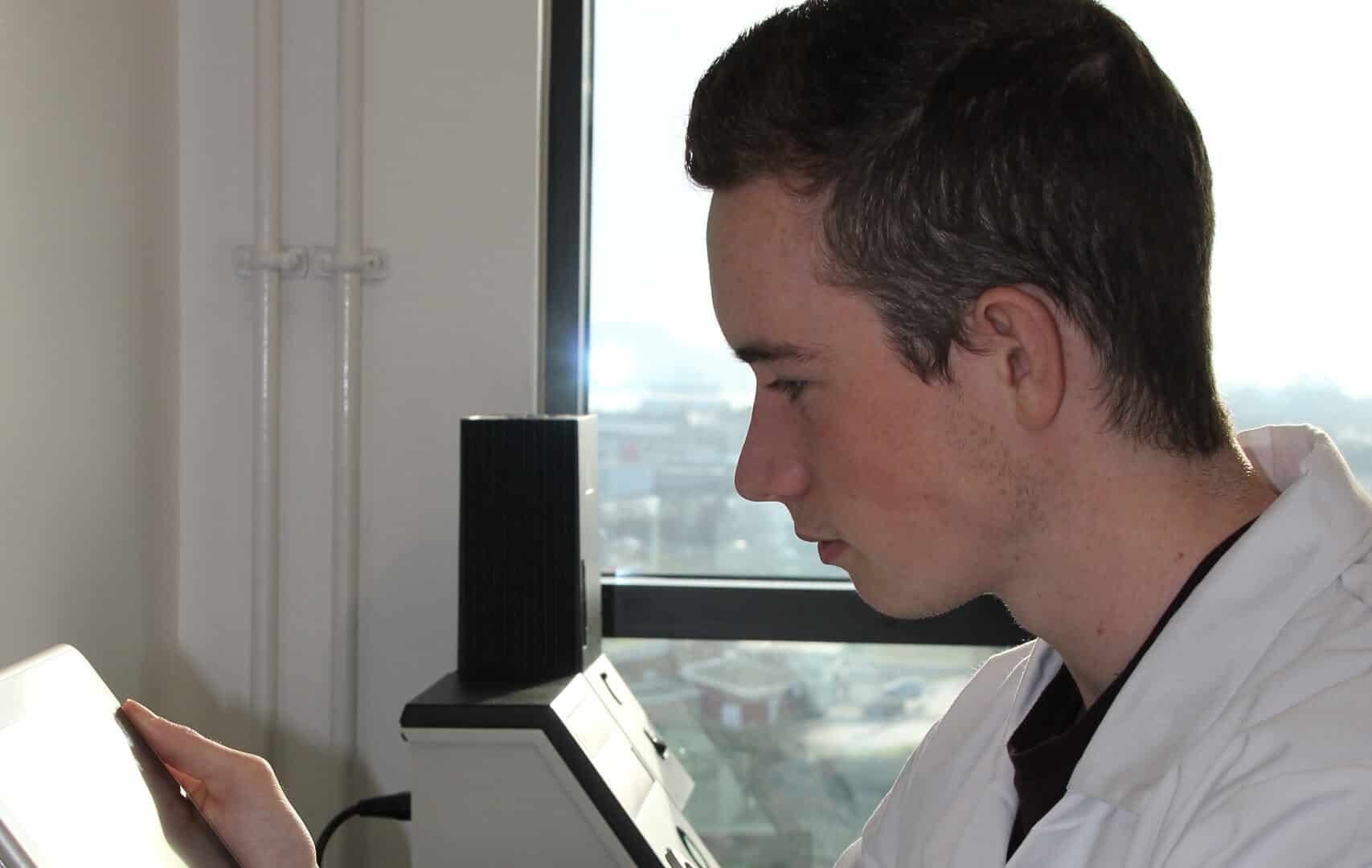 cket.
Originally home-schooled, Bradley joined the College's Jumpstart Programme without any formal qualifications when he was 15. Fast-forward two years and Bradley, who has just been named Science Student of the Term, is studying for a BTEC Foundation Diploma in Applied Science, with the aim of completing the extended diploma next year.
Bradley said: "Having been home-schooled, I didn't know anyone at the College. I chose City College Plymouth because of its excellent reputation and its impressive facilities. It didn't take long to make friends after enrolling on the Jumpstart Programme, and it was easy to find out all of the necessary information about pursuing a career in science."
Students who successfully complete the level 3 qualification can continue their studies for a further year, which will give them an extended diploma with UCAS points to apply for a variety of higher education courses.
Bradley, who was recently invited to become a student technician assistant, added: "I love the practical work on this course. We are always very busy and it is really varied – it is very difficult to become bored. I feel I am being properly prepared to run a laboratory. We are expected to be organised and use our own initiative; we can't simply rely on staff to do things for us. They will support us, obviously, but they are preparing us to work in a laboratory and to be able to do this independently."
As Bradley progresses through his course, he will soon start designing his own experiments that will allow him to engross himself in the areas that are of particular interest to him.
He added: "After college, I want to study biomedical sciences at university. The staff at City College Plymouth are really supportive and we can access a lot of study material via Google Classroom, which is  useful.
"The College offers so many opportunities and, thanks to the state-of-the-art facilities and highly knowledgeable staff, I am on my way to becoming a skilled scientist."