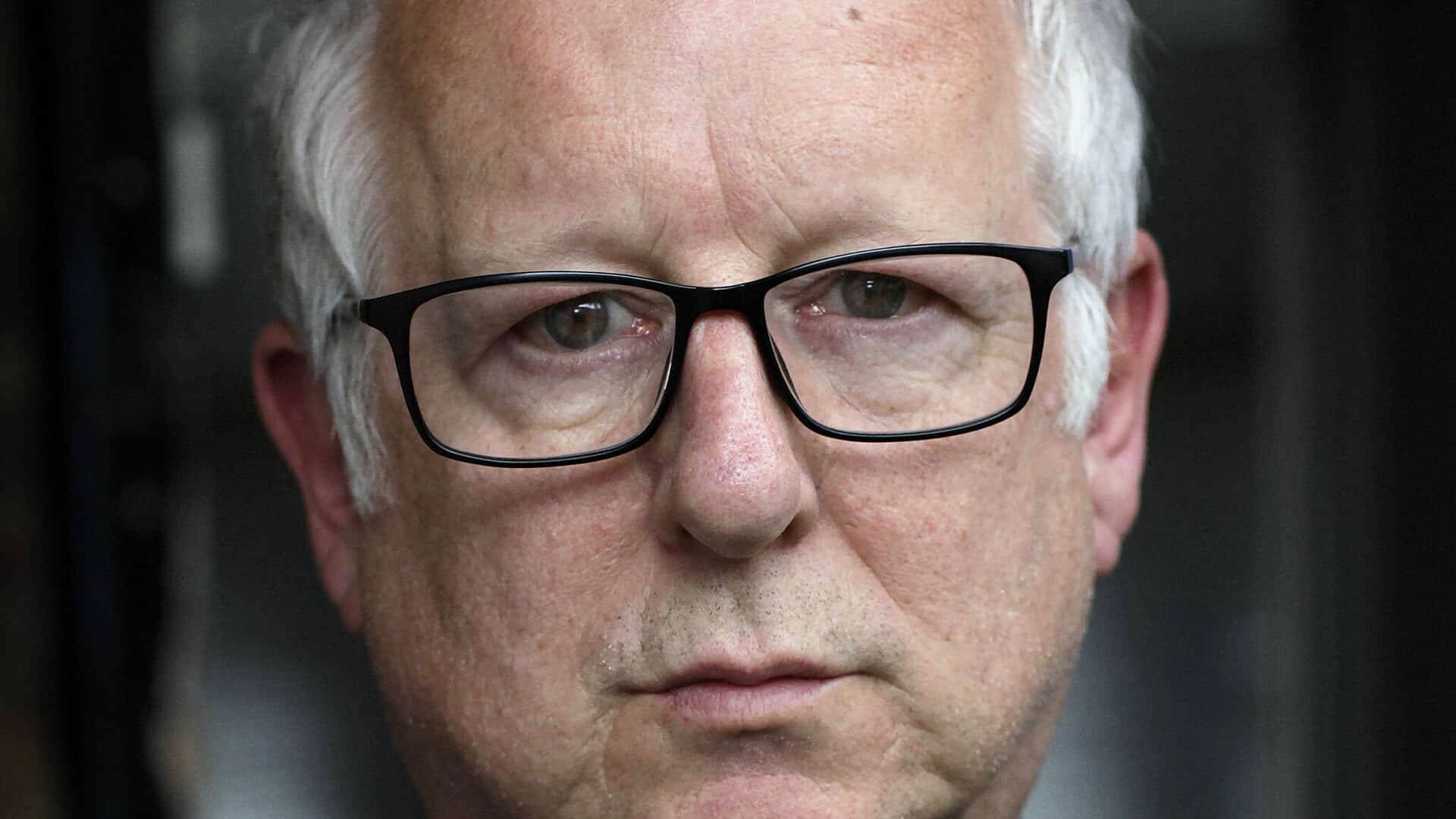 When asked what set Derek on his path as a professional artist, his immediate response is: "I was in the right place at the right time." 
To look at his work, you could be fooled into  thinking Derek has been an artist his whole life and, in many ways, he has. His artistic flair was obvious from an early age, but undiagnosed dyslexia meant Derek found school difficult and it was an environment he was keen to leave.
At the age of 16, Derek trained as a hairstylist, a career that included managing two of Plymouth's leading salons and a stint teaching here at the College, before eventually relocating to London in the 1980s. This change in direction saw him working in the film, photography, television, video and performance industries: firstly as a stylist and then as an assistant director on music videos. Derek's career took him all over the world and he worked with international superstars such as Annie Lennox and Elton John. 
Derek said: "I never intended to be a professional artist: it happened almost by accident. While my life in London offered me some incredible opportunities, I became addicted to drugs during this time and, as part of my recovery, I decided to return home to Cornwall."
Having left London, Derek met a lecturer at City College Plymouth through a mutual friend. On learning about his interests in art, the lecturer suggested enrolling on an Access to Higher Education course offered at the College. 
Derek explained: "I have always been artistic, which is probably what attracted me to hairdressing in the beginning, but I never really considered art as a career. 
"I was at quite a low point in my life: my best friend had died, I was a recovering drug addict and I was also awaiting surgery. When my friend first suggested the course, my initial thoughts were 'I couldn't possibly do this', but then I thought about it again and realised there was nothing stopping me."
Derek's time at the College not only encouraged him to embrace the different artistic disciplines, but it taught him a lot about himself.  
He added: "I struggled with the academic side of the course. A really supportive lecturer encouraged me to be tested for dyslexia. Finding out that I was changed my life. Much of the frustration I had felt over the years just slipped away. The College was able to put in place a programme of support and it was the staff who encouraged me to take my education further."
Derek wholly believes the course changed his life. He graduated from the University of Plymouth in 2010 with a Degree in Fine Art and he is now studying for an MA in Contemporary Art Practice. 
"City College Plymouth found me, not the other way round; but I couldn't be happier with the outcome. I really was in the right place at the right time. I now work out of a studio at Laira Battery and my work is featured in shows across the region, in London and Berlin. 
"If you get the chance to develop your passion, you need to grab it with both hands. I am eternally grateful for the support I received from my tutors and I couldn't have imagined being where I am today."