Ian Sanders, architect director for AWW in Plymouth, has worked as project lead on local developments such as the refurbishment of BBC Plymouth and the redevelopment of King Point Marina. He is now working on his biggest project to date, Sugar Quay. Sugar Quay is a 20-storey building due to be built at Sutton Harbour, which will incorporate a waterside boardwalk, shops and floating pontoons, and represents an investment of £40 to £50million.  
Most people assume the path to becoming an architect begins with A Levels; however, Ian's story shows there are other options. Having spent a lot of time on building sites as a child, Ian was drawn to a career in construction. The former Coombe Dean pupil showed a talent for technical drawing from an early age, but he knew that the traditional route into architecture wasn't for him.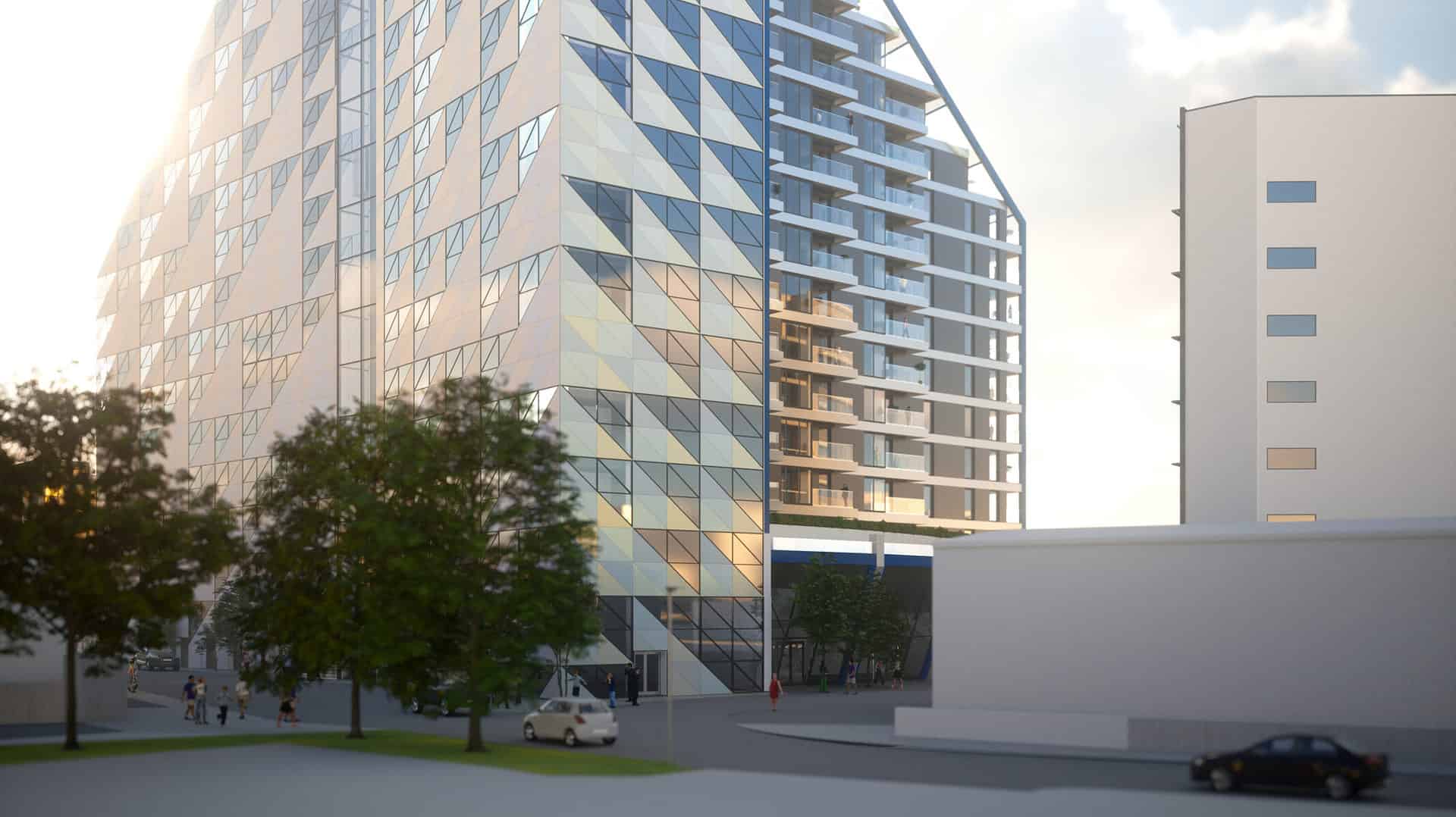 Reflecting on his time at school, Ian said: "I didn't feel the academic route was suitable for me and due to financial implications, it was important that I could earn a wage while continuing my education. 
"I knew I wanted to be in the construction industry, so I signed up to the ONC in Building Skills at City College Plymouth, which is quite similar to the construction and built environment course that it runs today.  
"I was able to do this part-time: I would come to college one day and one evening a week, while the rest of my time was spent working. Being able to work while doing my course was the main reason for choosing City College – that and the College's convenient location."
The hands-on nature of the course allowed Ian to fully grasp the practical skills necessary for working in an architectural office, but it also taught the equally important interpersonal skills, such as discipline and having a good work ethic.  
Ian added: "The course offered at the College immediately set me on the right path and served as a stepping stone to studying for a degree in architecture. 
"I will admit I found the transition to university difficult to begin with but, as time went on, I was able to implement the skills I had picked up both at college and the ones I had gained from working: skills I wouldn't have acquired had I done A Levels.
"The tutors at the College were all extremely knowledgeable and very supportive. They are hugely passionate about the advantages of vocational learning and ensure their students are fully prepared to enter the workplace. 
"I am a big advocate of vocational learning. Not everyone is suited to sitting in a classroom and there are many who would benefit from the practical, hands-on learning that is offered at City College Plymouth. 
"Sugar Quay will be among the highlights of my career, and it makes me smile to think it all started at City College Plymouth."