Not one for just sitting around and desperate to get back to her studies, Kiara Gammon has been using lockdown as the opportunity to put her new painting and decorating skills to the test … by redecorating the home she shares with her mum.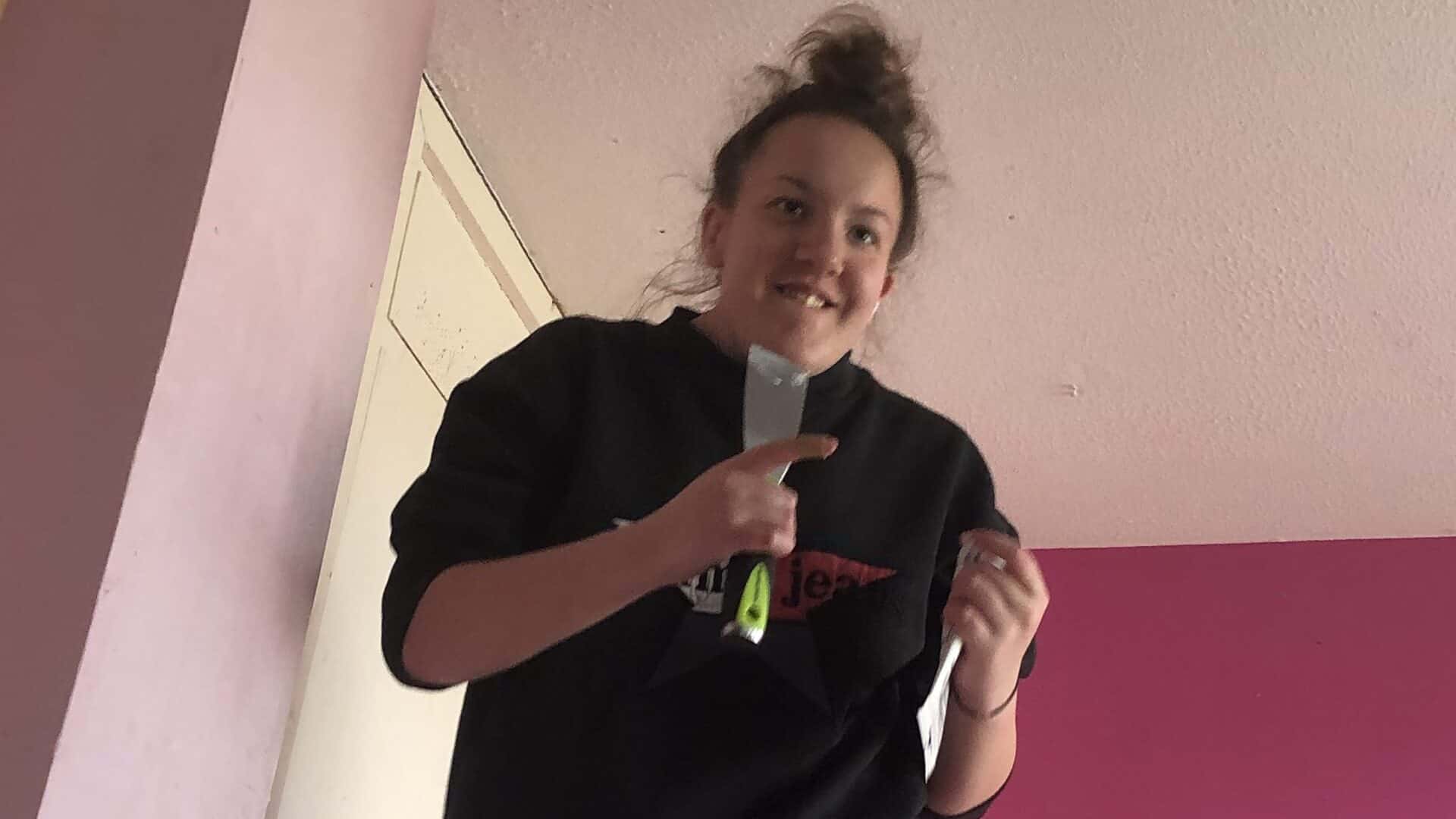 Kiara enrolled on the Level 1 Diploma in Painting and Decorating in September 2019 and has loved every minute of it. Having never felt comfortable at school, Kiara was desperate for a different environment, where she would be able to put all her effort into learning something she felt passionate about. 
Kiara said: "I didn't really know what I wanted to do after secondary school. I was looking at the list of courses offered at City College and I felt drawn to painting and decorating. I always enjoyed art at school and I've found this course allows you to be creative and artistic, and you get to learn in a hands-on, practical way."
Kiara has fully thrown herself into her course and said she particularly enjoys learning something new. Kiara said: "It has been very varied and I have learnt a lot. I am really looking forward to learning some of the more technical skills that are covered on the level 2 course; although I will miss having Kate as my lecturer. All of the team are fantastic, but I've got to know Kate really well."
Having sadly lost her uncle just before starting her course, Kiara explained how Kate has been hugely supportive throughout her time at the College, providing both academic and emotional support. 
"She has been more like a friend," Kiara said. "She was always there if I needed to talk to her. Since the lockdown, she has been in regular contact with all of us – she has been brilliant. She has also been providing great feedback on the work I've been doing here in the house: I can't fault her or any of the staff at the College."
Kiara added that she had also enjoyed forming new friendships with her course mates and has really missed the College since it closed to a majority of students due to the COVID-19 pandemic. 
Kiara said: "I can't wait to go back – I would never have said that about school. It's a really fun and down-to-earth place to be. I think that's the best thing about this course: it's just so much fun. 
"I think I would quite like to do an Apprenticeship in the future so I can continue to develop my skills while also starting a career in the painting and decorating industry; but right now I am just wanting to get back to the College and carry on with my learning – again, that's something I thought I would never say!"
Kate Millard-Robins, Kiara's lecturer, said: "I have so much respect and admiration for all my learners – having such a great year group that remained engaged and in touch was a blessing during a really challenging time. 
"Kiara has been a joy to teach this year and I have really enjoyed seeing what she has been up to over the past few months. I can't wait to hear about her development next year as she continues her studies at the College."