Three months into her A-levels Leah realised this pathway wasn't for her. As a more practical learner the 'traditional' structure of school didn't cater to her strengths. Seeking a more hands-on approach to her studies Leah started on the Apprenticeship pathway.  
"I wanted to be earning whilst learning and to experience
the real world of work.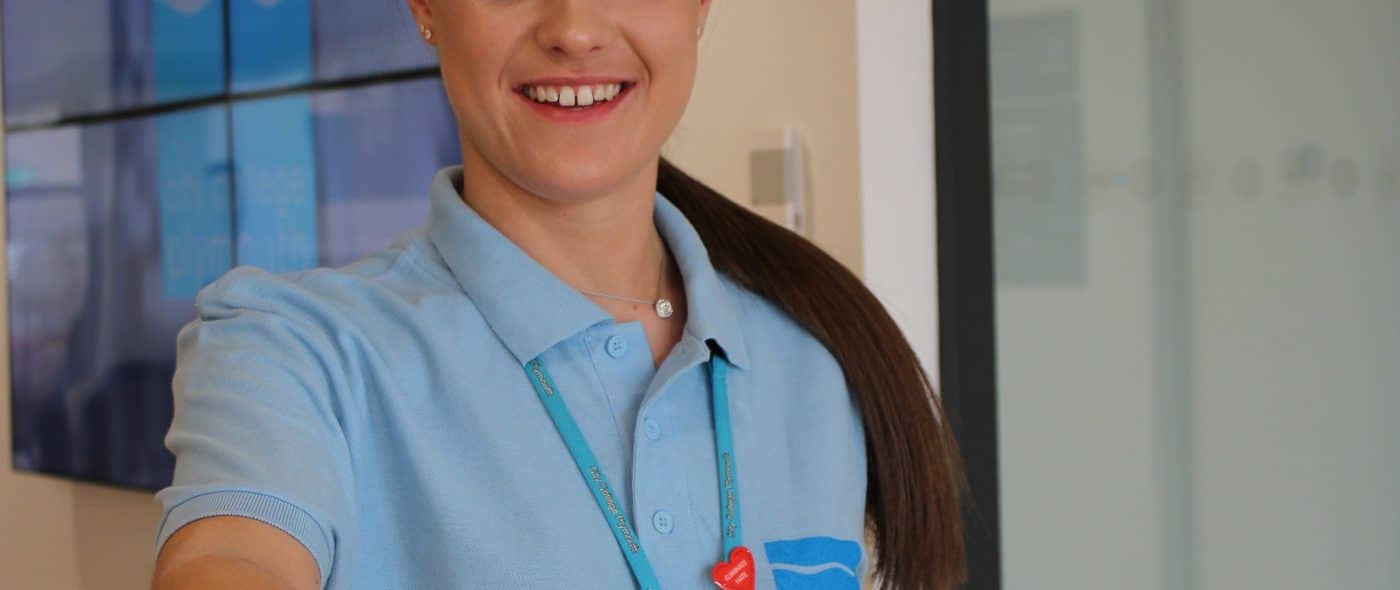 I felt gaining this 'real life' experience rather than being in a classroom environment would help me to get ahead.
"Being in the workplace has helped me to learn soft skills I may not have necessarily gained in the classroom like confidence, teamwork, time management, and organisation. I've also gained a sense of responsibility over tasks and people. 
"No two days are the same. My role is very varied so I am always kept busy. Despite the fast-paced work environment my employer always makes sure I set aside 20% of my working week to do my coursework. This helps me to manage expectations and my workload which is incredibly important in business administration.
"Working at the College I have always felt supported. I have been given relevant and additional training like health and safety and first aid which will be beneficial when I seek employment in the future. 
"My Apprenticeship has allowed me to meet so many people from stakeholders, to local businessmen and women and important people in the education sector. I have been able to build up relationships and get my name out there which will definitely help when I'm looking for work.
"The most important skill I will take away from my Apprenticeship is the ability to work in a team. Working together really makes a difference when you are facing a problem or a large workload. A problem shared is definitely a problem halved. 
"I'd highly recommend an Apprenticeship. If you want to be out in the world of work, gaining relevant experience whilst you are working towards a recognised qualification this is the pathway for you."