International business student Poppy Carroll is one of a large number of students who have benefitted from the Erasmus+ Programme. The former BTEC student enjoyed not one but two trips to Europe supported by the scheme that is designed to provide students with meaningful opportunities to study abroad and add a variety of employability skills to their CVs.
Poppy joined the College after finding herself unhappy studying for her A Levels. After attending a couple of open days, Poppy said she felt City College was the place for her, having found the staff extremely helpful and friendly. 
Poppy explained: "The overall environment was very welcoming and I knew I would feel comfortable here. I wanted to continue studying business as I had enjoyed studying it at A Level, but the exam format just wasn't right for me. I liked the fact that it was a largely practical course and that I would gain lots of transferable skills.
"The BTEC allows you to develop skills in all areas of business and adequate insight into the subject to enable you to choose an area in which to specialise. The teaching is of an incredibly high standard and you are supported by the entire team."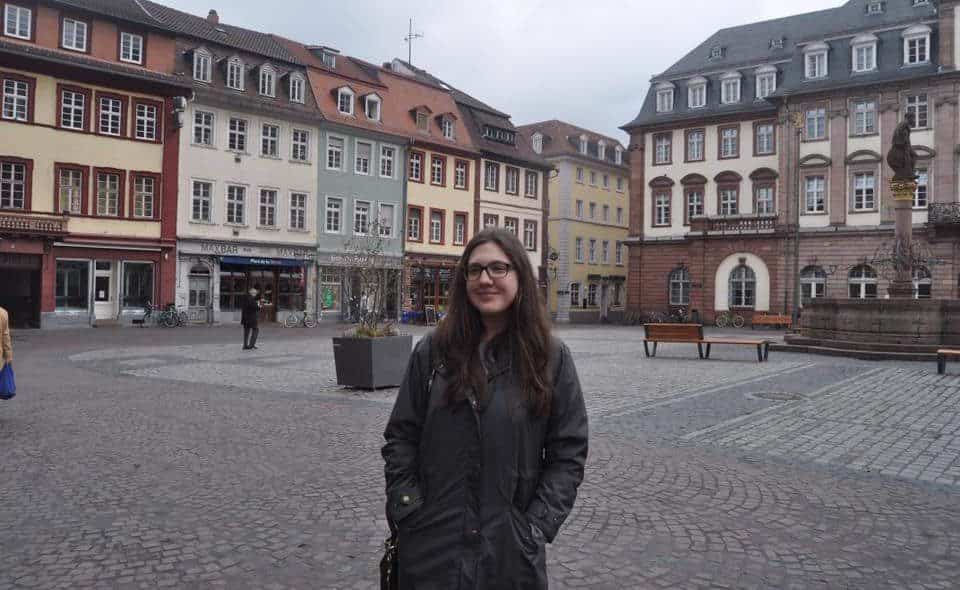 For Poppy, the best thing about the course was being able to put all their theoretical learning into practice and also the chance to visit a variety of businesses in the region to help develop their understanding of how different businesses operate. 
About the opportunity to travel with Erasmus+, Poppy said: "I was fortunate enough to complete two Erasmus+ trips: one to Mannheim in 2017, and I was also able to go on a hospitality and catering trip to Lake Garda in 2018. The trips made me realise the number of opportunities available to me by studying and potentially working abroad. I also realised the advantages of learning another language and how it's likely to benefit me when it comes to employment, especially if you hope to travel with work.
"These experiences were really worthwhile and I feel it benefitted me not just academically, but also personally, and it has also reaffirmed my aspirations that international business is the career for me."
Poppy is now in her final year at the University of Plymouth and is currently completing a placement with the International Partnerships team at City College.