In September 2021, Jack Logan started a painting and decorating Apprenticeship. Jack works from Rob Attridge Decorating Limited and receives off-the-job training at the College one day a week.  For National Apprenticeship Week, Jack has provided insight into a typical day  as a painting and decorating apprentice for anyone who might be considering this career.
"My employer covers a wide range of decorating services, mainly domestic and some commercial work, which I really enjoy because I am continuously working in different environments. What I am enjoying most about my training is I am always learning new skills and meeting different people as I progress from job to job.
"I am really enjoying my Apprenticeship at City College Plymouth and recently, I registered to enter the Johnstone's Young Painter of the Year 2022, Southern Final competition, which will be taking place later this year.
"Here are some images showing a typical day in my job."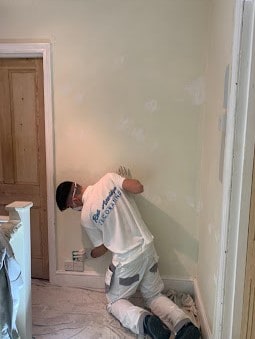 In this photo I am preparing the walls by abrading them after applying some filler. Preparation of surfaces is a very important part of any decorating work and results in the standard of finish that is produced.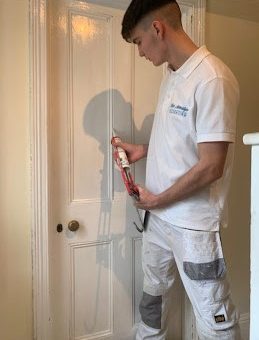 Before applying the undercoat to this door, I am carrying out a repair by applying a flexible filler to the door panels.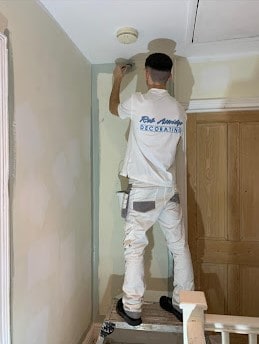 In this image I am cutting in the wall colour to the ceiling line. It is very important to have a steady hand for this work and a really good eye for detail.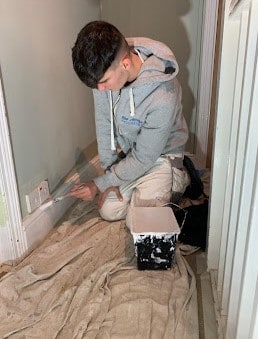 Here I am applying an undercoat to the skirting board. I needed to take great care with this as the customer's carpets were still in place.