A young hairdresser is preparing to showcase her skills on the national stage after being named a finalist in a competition for trainee hair professionals.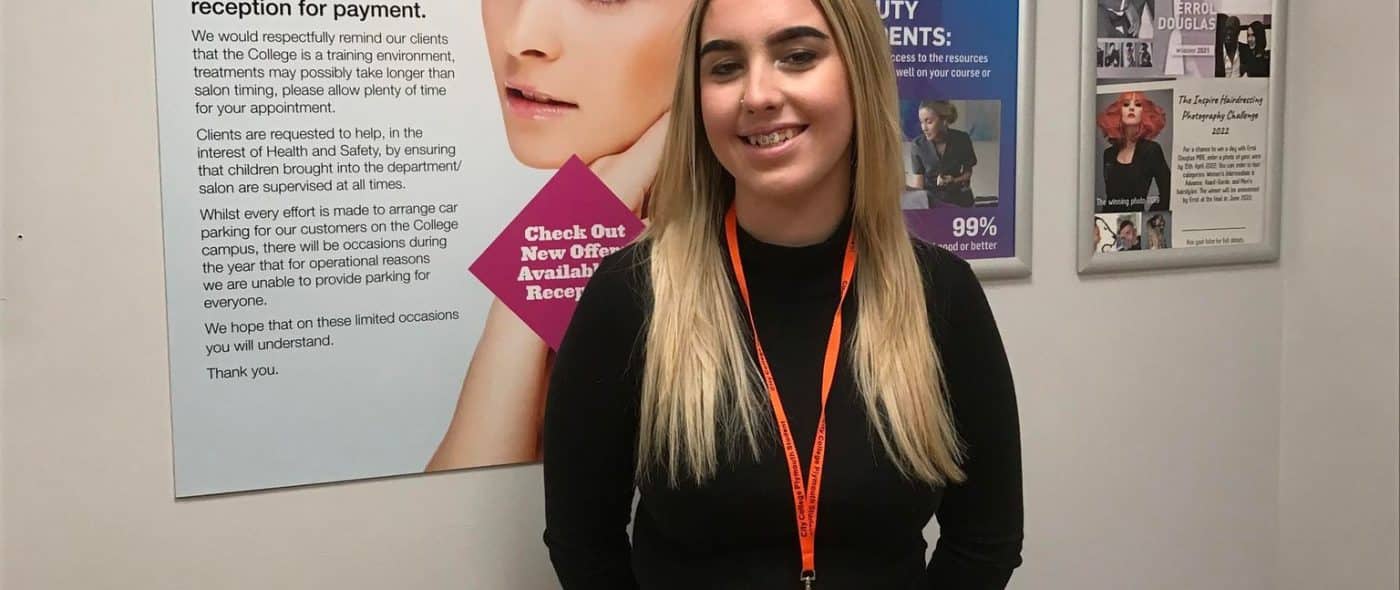 Chloe McGowan, a City College Plymouth first year apprentice employed at Alternative Styles in Torpoint, has been named one of just six finalists in the Styling Level 2 category of the Concept Hair Learner of the Year competition, which attracts thousands of entries every year.
Having impressed the judges with her round one entry, Chloe, 17, will now compete at the final on Thursday 24 March at Solihull College and University Centre, where the finalists will work on live models and will have to take into consideration make-up and clothing when creating their look. To reach the final Chloe had to create a hairstyle to fit the theme "retro vintage".
Chloe said: "I was delighted to find out I had made the final. Being in my first year, I haven't entered competitions before so to reach this stage feels incredible. I'm really excited to go to the live final and see what the other finalists come up with.
"Whilst I would love to win, I'm viewing this opportunity as a learning experience and also a rare chance to connect with other trainees and apprentices across the country. At such early stages in our careers, I think we can all learn a lot from one another; but it would be nice to bring back a trophy!"
As an apprentice, Chloe does most of her learning in the salon with the support of her employer and colleagues, but also attends lectures at City College Plymouth one day a week.
Chloe said: "I really enjoy being in the salon and working with the clients, but I also appreciate the time spent at the College; it's a perfect mix. At the College, we get to do things we might not get to do whilst at the salon and vice versa.
"Our lecturers encourage us to try different things and they are really supportive when it comes to our learning. I don't know whether I would have entered a competition such as this one without their support."
Wendy Mattock, Chloe's lecturer at City College, said: "Chloe has made a very positive start to her Apprenticeship and has an excellent attitude to her own development. She is very popular with both clients and colleagues and is a highly valued member of the group here at the College. Chloe is showing great promise in her career and we look forward to seeing how she progresses over the next couple of years."
City College Plymouth supports hairdressers, barbers and beauty salons across Plymouth and South East Cornwall through its Apprenticeship provision, which is taught by highly experienced lecturers and assessors who work closely with each business to ensure the training being provided suits their needs.
If you are an employer and wish to find out more about Apprenticeships at City College, please call the Employer Solutions team on 01752 305026. If you are thinking of starting a career via an Apprenticeship, you can view current vacancies at cityplym.ac.uk/vacancies.