by Paddy Crowley
City College Plymouth welcomed students from schools across the City to take part in this year's Young Chef Team Challenge. Seven teams put their culinary skills to the test and battled it out by preparing a delicious three-course meal for the judges: Plymouth Albion players Dan Collier and Jeremy To'a, and chef lecturer Ross Norton.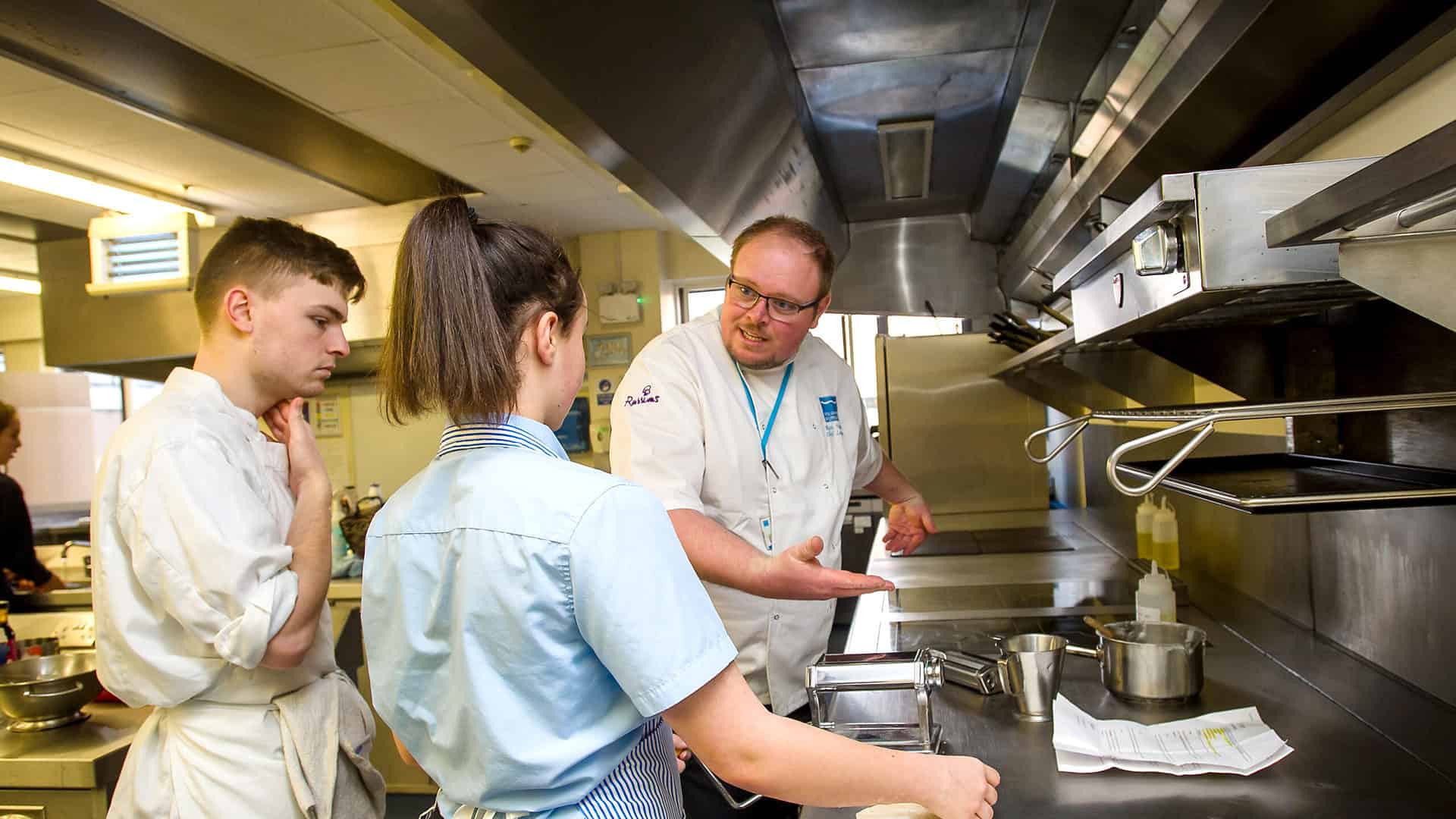 The competitors were judged on the flavour, texture and presentation of their meals but also their teamwork and understanding of health and safety.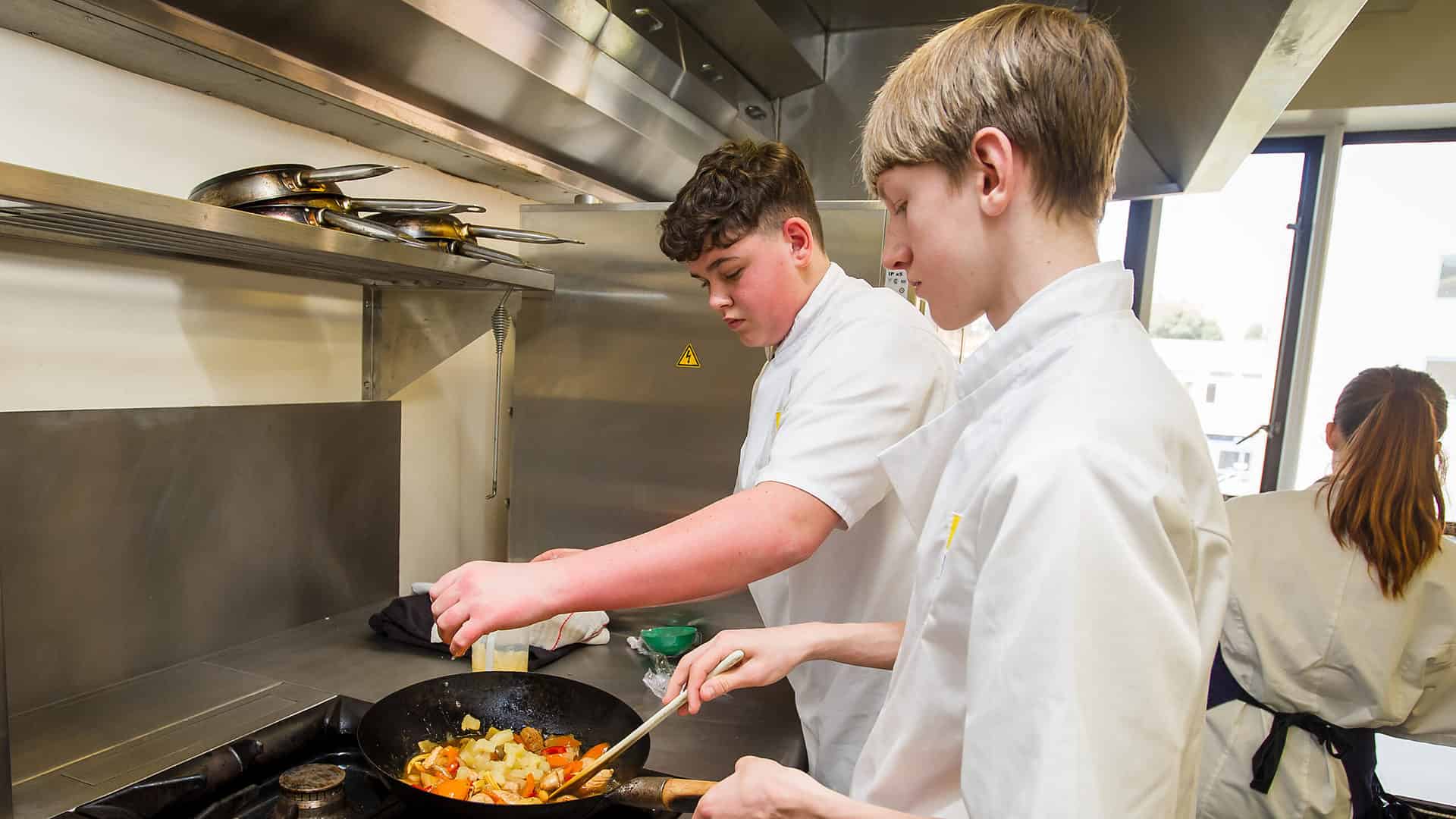 The team from Lipson Cooperative Academy were awarded Best Starter for their mouthwatering smoked mackerel hash, poached eggs, roasted red pepper and whole grain toast.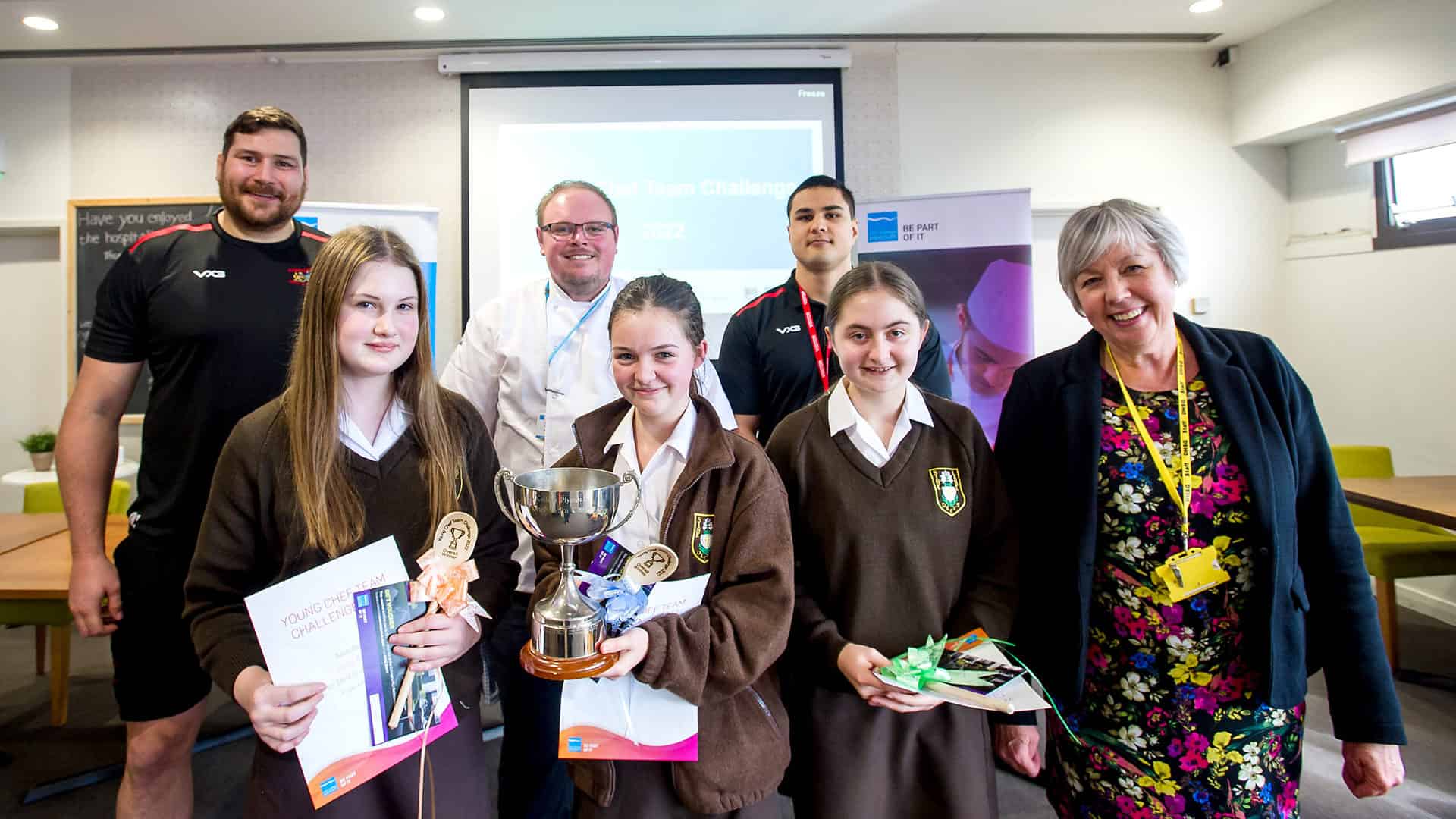 Plymouth High School for Girls also came together as a team to expertly craft the event's best dessert, serving the panel a white chocolate mille feuille with a blackberry coulis.
But the ultimate culinary champions were Devonport High School for Girls who were awarded Best Main Course and crowned Best Overall Team for their menu:
Starter
Mackerel, chorizo, blood orange and walnut salad.
Main
Tandoori chicken and tandoori vegetable skewers served with brown rice and garlic naan breads.
Dessert
Strawberry and rhubarb pavlova.
A huge congratulations to Devonport High School for Girls and a big thank you to the pupils of Coombe Dean School, Devonport High School for Boys, Lipson Cooperative Academy, Plymouth High School for Girls, Saltash Community College, and St Boniface's College for taking part in the competition.