With an overall pass rate of 98%, students and staff at the city's anchor provider of skills have celebrated outstanding GCSE results.
Nationally, pass rates for GCSE maths and English have taken a big drop compared to last year, but students at City College have excelled despite the huge disruption caused by the COVID-19 pandemic with some students sitting exams for the first time.
Across England only 20%* achieved a grade 9-4 in maths*, placing the College significantly above the national picture with its students bucking the trend by achieving 28%.
As Plymouth's anchor institution for skills, the College's inclusive learning environment welcomes students of all ages to improve their literacy and numeracy skills. The results achieved by the College's adult students were particularly impressive with an overall pass rate in English of 100%. Of the 130 adults sitting English exams this summer, 65% gained high grades.
Many of the students who collected their exam results today will be progressing onto higher level courses at the College with some having gained their GCSE qualification as an entry requirement to study a degree. Others are now looking forward to enhanced job opportunities having gained these essential qualifications.
For those who do not have a GCSE in English and maths at grade 4 or above, the College's highly successful English and maths team will support anyone with the desire to gain these vital skills. Not only will these qualifications improve employment prospects and provide greater education opportunities, strong English and maths skills will help with other aspects of life, from finance management and effective communication, to supporting children with their homework.
Below are some of the GCSE results day highlights, which include some inspirational stories of courage and commitment to learning.
* JCQ post-16 data
Fatima Al Duhaimi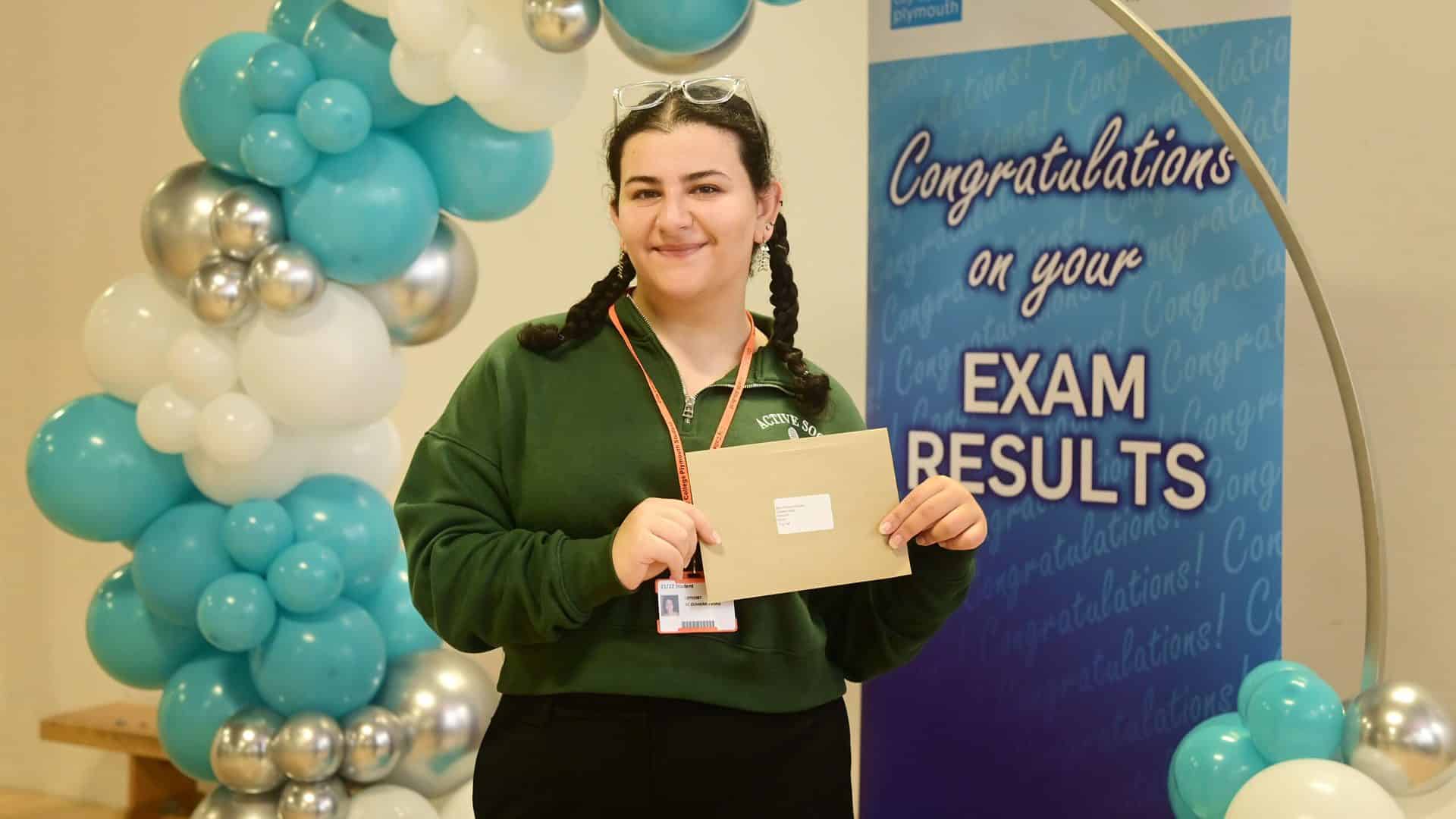 Fatima Al Duhaimi came to the UK as a refugee having fled her home country of Iraq. Whilst Fatima had almost completed her high school education in Iraq, her qualifications weren't recognised here in the UK, so she decided to enrol at City College to sit GCSEs in English, maths, biology and chemistry.
Her career plans have changed drastically since she joined the College. Back in Iraq, Fatima had been intending to study languages at university, but she has since learnt of how she can further her passion for art and gaming thanks to the encouragement of staff.
Fatima said: "I knew English and maths GCSEs were essential for most careers here in the UK, but to give myself the best chance I decided to do biology and chemistry, too.
"Doing four GCSEs in a year has been quite full-on, but the staff are really helpful plus I had to delay my start at the College due to waiting for my papers and I really missed learning during that time. I decided then I wanted to get as many qualifications as I could.
"The staff do everything they can to help you reach your goal and it is all very straightforward. They are also extremely dedicated to your job. With all of this in mind, I think anyone who wants to get their GCSEs would be able to do it. Even if you are 80 there is nothing stopping you."
On Thursday, Fatima was delighted to receive the following results: biology, 5; chemistry, 5; English, 6; and maths, 4.
Fatima added: "Having finally decided what I want to do – and I did consider science for a very short while – I've been offered a place on an Access to Higher Education Diploma in Art and Design here at the College so I will be here for another year. I hope to then go to university."
---
Esme Belcher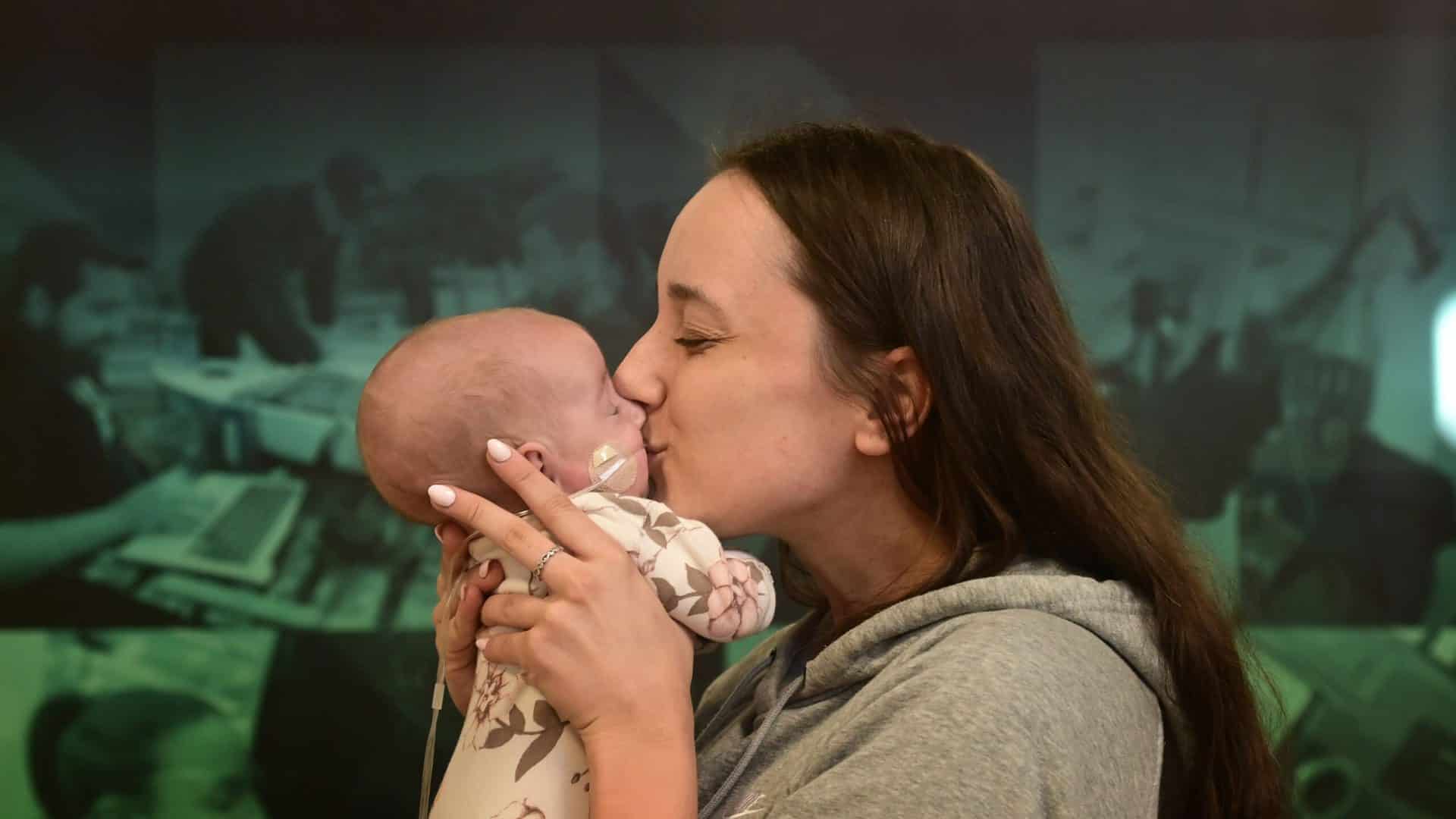 GCSE results day was extra-special for one City College Plymouth student who achieved a grade 4 in English and collected the result on her birthday.
Shortly after enrolling to study GCSE English and maths, Esme Belcher, who turned 23 on results day, learned she was pregnant.
Having worked out that her baby would arrive shortly after sitting her exams, Esme decided to continue with her plan to gain these vital qualifications, having missed out on C grades whilst at school. However, this plan was thrown up in the air when Esme's daughter was born 12 weeks early.
A few weeks later and confident that baby Evelynn-Rose was making good progress, Esme decided to continue with one of her courses, and the College switched her to online learning. She juggled her studies between her visits to the hospital, where Evelynn had to stay for 80 days.
Esme said: "Evelynn needed a lot of support to begin with and spent a long time in hospital. When she was first born, I contacted my lecturer to say I wouldn't be coming back as Evelynn had arrived. However, I eventually decided to continue with English after discussing my options with the College.
"The staff did a lot to make it possible for me to continue, and having seen that I've passed with a grade 4 feels brilliant. A lot of the past year has been a blur, but somehow I managed to find enough time between being with Evelynn to get the work done. I just want to say thank you to the College for putting everything in place for me to continue."
---
Dan Roberts
Dan Roberts dreams of becoming part of a growing army of scientists and conservationists who want to dedicate their lives to saving the planet.
Dan, who is 32, is planning to study conservation biology at the University of Plymouth in September, but having failed to achieve a grade C in GCSE maths whilst at school, he had to gain this vital qualification in addition to completing an Access to Higher Education Diploma in Science.
Dan said: "I was a little bit lazy when it came to school work. I was good at English and my other GCSE subjects, but maths required more effort. And if I'm honest, I was more interested in playing video games back then."
"I was still able to go to sixth form and I then went to university and achieved a Degree in Games Design, eventually becoming a data analyst. I've always had an interest in science and nature though – I even worked as a zoo keeper for a while, but it took a few years before I realised I wanted to turn these interests into a career and, hopefully, make a meaningful contribution to the world."
Dan opted to study his maths GCSE entirely online. He added: "Studying online made it more flexible and easier to fit around work. It might not be for everyone, but I think having this option could potentially open up education to so many more people – either those who are short on time or maybe those who don't feel comfortable attending a big organisation.
"You still get an awful lot of support by choosing to do it online. The lectures are very responsive and I found their feedback extremely helpful. I think people should be made aware of the options they have and that it's never too late to do something different or to pursue the thing you feel most passionate about."
Dan said he was delighted and very relieved when he opened his envelope and saw a grade 5 on his results sheet, which meant his place to study his dream degree was confirmed.
---
Judith Contrasti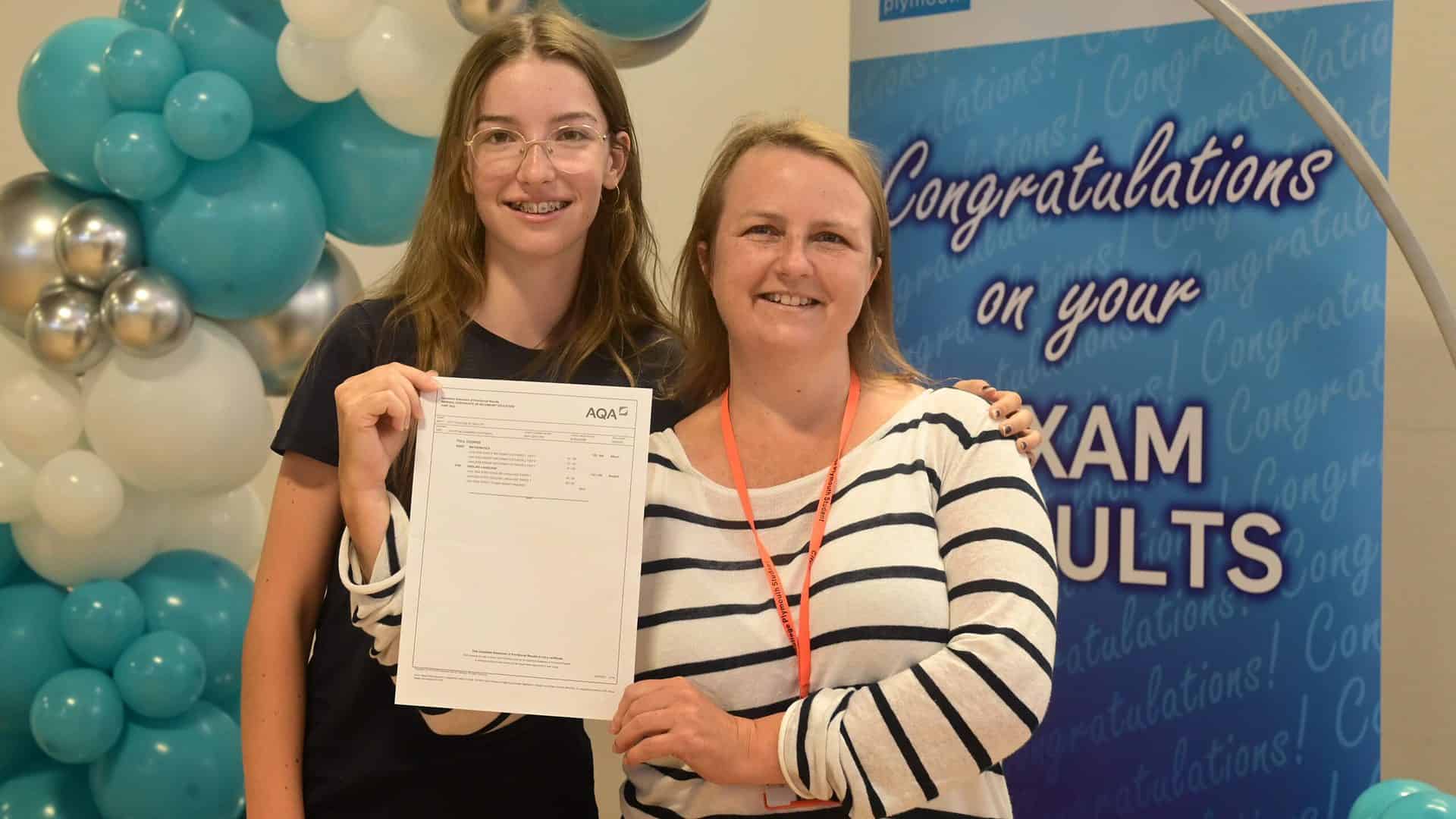 Having highlighted the importance of working hard and good grades to her daughters for years, 47-year-old Judith Contrasti felt a little guilty given she had failed her own maths and English GCSEs.
And with both of her children going through the GCSE process, Judith decided she too would study for her English and maths qualifications. Judith had run her own housekeeping business for years but COVID-19 restrictions left her unable to work and Judith began considering alternative careers.
Judith was delighted to discover she had not only passed maths with a grade 4 but she had absolutely smashed her English exams and was awarded a grade 8. But the celebrations didn't stop there for the Contrasti family. Daughter Scarlett, 16, received six grade 9s, one grade 8 and three grade 6s and is currently in Thailand after being offered a scholarship to study for an International Baccalaureate at the United World College in Phuket. Her other daughter, Venitia, achieved a grade 9 after sitting GCSE Italian a year early.
Judith, who is about to start a new job as a teaching assistant, said: "The fact these courses are free makes it really accessible. You have lots of options, from online to evening courses, and the staff are excellent. My lecturer Sean really is the best. Don't be scared to return to education – just do it. I feel a lot more confident and it's so reassuring to know that I now have these qualifications.
"It has been such a wonderful day after some of the toughest years."
---
Wayne "Hutch" Hutchinson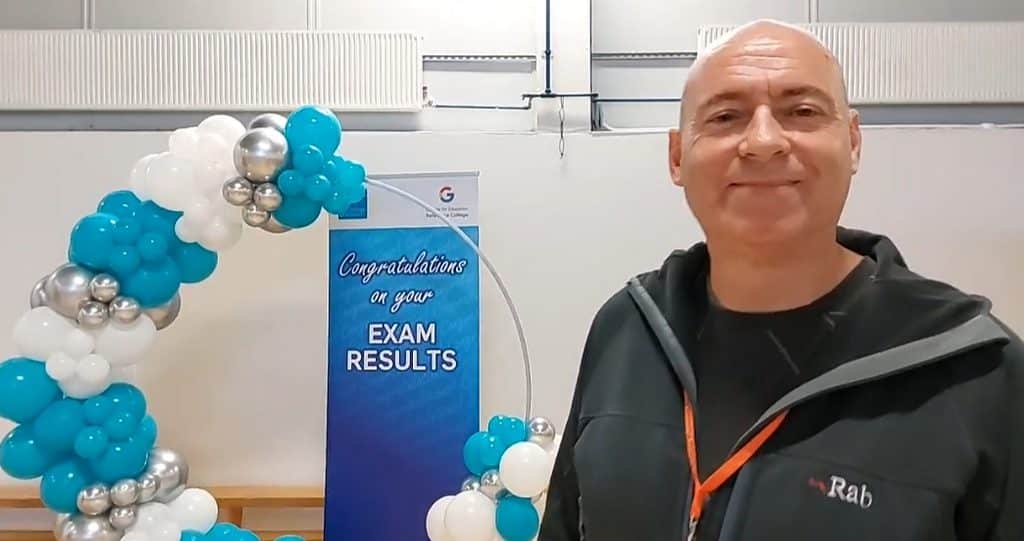 Despite a lengthy career with the Army and having served in conflicts around the world, even 49-year-old Wayne Hutchinson still found the prospect of returning to education a little daunting.
Born in Belfast and having grown up during the height of the Troubles, Wayne – who goes by Hutch – didn't have much interest in school and rarely attended. When it came to doing his GCSEs, he made little effort which resulted in two Es for his English and maths.
However, his time in the Forces gradually changed his opinion on education and Hutch took up the opportunity to gain a variety of qualifications and whilst he made a success of his career, Hutch said he never felt 100% satisfied in his work. After a 24-year career, Hutch left the Army in 2017.
He explained: "I was terrible at school. Belfast wasn't the easiest place to grow up and I saw the Army as a way to see the world beyond Belfast. Whilst I'm proud of the things I achieved with the Army, I had a feeling that there was something else more suited to me. My wife is a Royal Navy nurse and hearing what she does has made me realise I want to be doing something like that.
"I will be doing an Access to HE Diploma in Health and Social Care from September but to ease myself back into education, I thought I would start with functional skills English and GCSE maths. Depending on what path I choose after my Access course, I might need a grade 4 or above so it made sense to do it now."
Hutch was really pleased to achieve a grade 5, which was the highest grade he could have received having sat the foundation paper.
Hutch, who will be studying his English GCSE alongside his Access course, added that he'd enjoyed his time at the College and found himself looking forward to his weekly lessons.
Hutch added: "We had a really good group and Sean, our lecturer, he's an excellent teacher. I did find it a bit daunting at first. I was worried about being so much older than your average student, but it's a really welcoming environment and you don't feel out of place. They do a lot to build your confidence so if you are worried about returning to education, don't be as they will help you at every step. I have had a really positive experience at City College."
---
Mia and Adam Whyte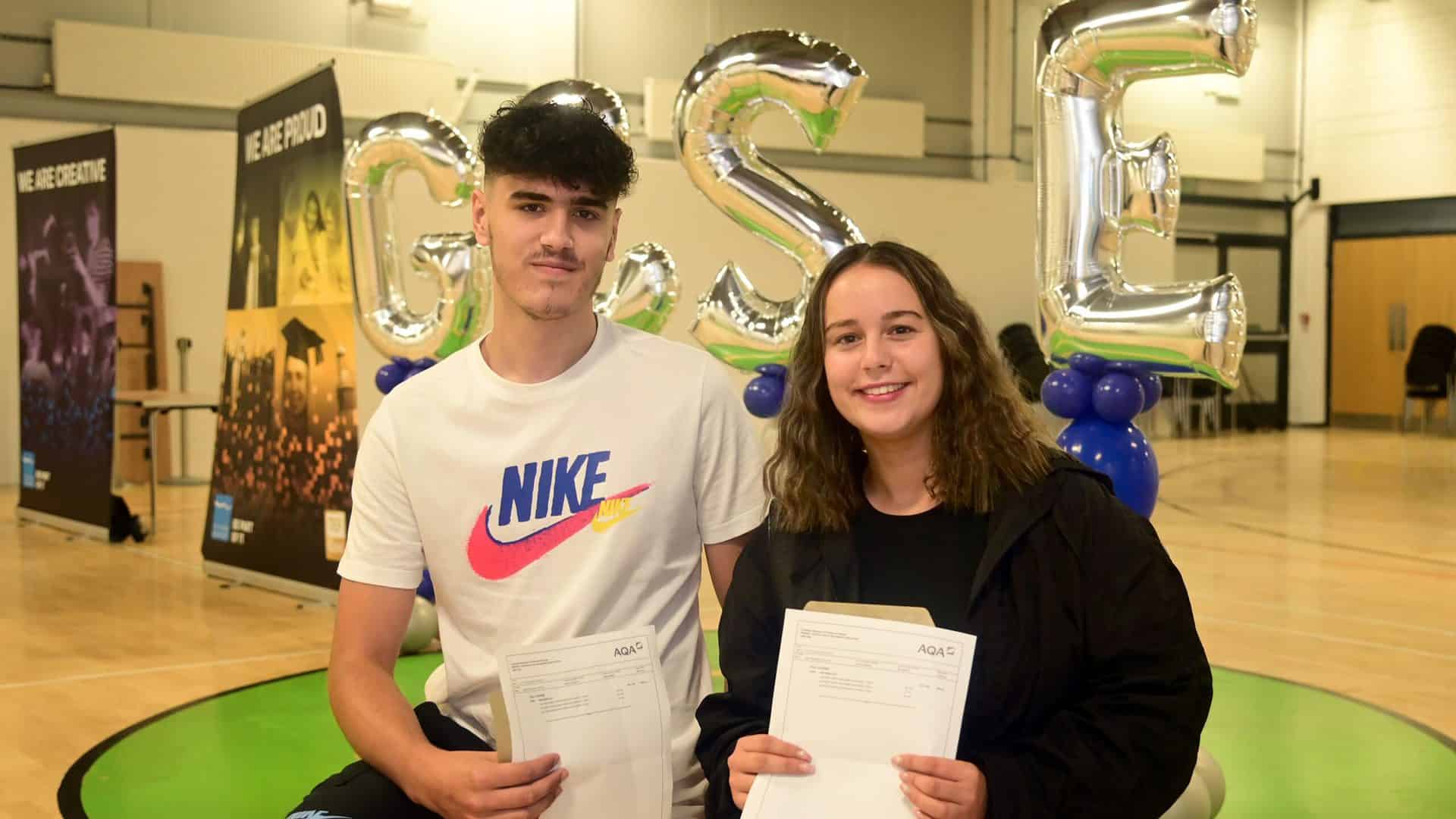 Brother and sister Mia and Adam Whyte have found themselves in the rare situation of sitting GCSE maths at the same time. Having both previously missed out on a grade 4/C, they decided to study together as they progressed through the course.
Mia, who is 22 and in the final stage of a Level 4 Apprenticeship in Counter Fraud Investigation, said passing GCSE maths was the final hurdle for her current educational journey. Despite her successful academic record, which includes a degree, a triple star distinction in her Level 3 Health and Social Care Diploma, and passes in all other GCSE subjects, Mia has always struggled with maths.
Mia said: "It took a few years for someone to realise that my struggle with maths was the result of dyscalculia. This was my fifth attempt at GCSE maths, which I needed to pass as part of my Apprenticeship and it really felt like it was now or never. Luckily, not having this qualification hasn't had too much impact on my education or career, but I've always been conscious of the fact that it could. I might one day do a master's and not having maths could prevent this."
Adam, 17, who has been resitting maths as part of a full-time study programme, is hoping to start a Level 3 Business Diploma in September.
Mia and Adam both had something to smile about on results day, with both achieving a grade 4.
Mia added: "I've found the College really supportive. Maths will always be a struggle due to dyscalculia and it could have been really easy to just give up, but the team at the College do everything they can to keep you motivated. They won't give up on you.
"If you are an adult, you shouldn't feel concerned about studying at the College. They have people there of all ages, all backgrounds and it's a very friendly place to study."
---
Agata Wysocki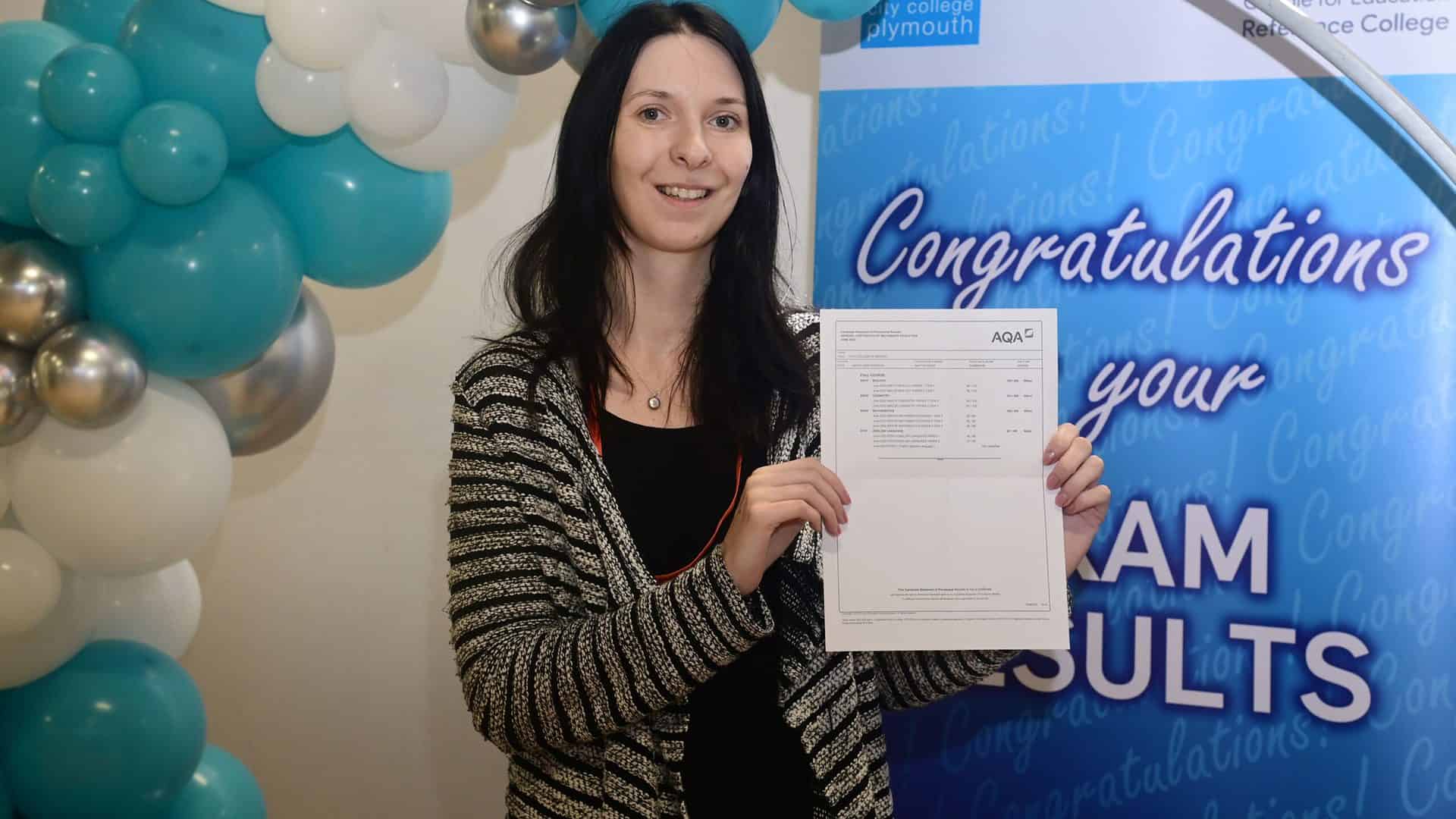 Mum of two Agata Wysocki has aspirations to become a nurse. Originally from Poland, Agata says her qualifications weren't quite good enough to apply directly to a nursing course, so she decided to take all four of the GCSEs offered at the College.
Aged 30, Agata can now study an Access to Nursing Diploma having gained grade 5s in maths, biology and chemistry, and a grade 6 in English.
Agata said: "It was quite busy doing four GCSEs in a year, but I really love science and that kept me determined. I did the maths online, too, which I could fit in around the children and my other courses.
"The lecturers are brilliant. They bring their subjects to life. And it's a very inclusive environment. You have people from all over the world studying at the College and people of all ages. It's a very supportive place where anyone can achieve their dream."
---
Khashayar Jalalvand and Sahar Marzbanpanah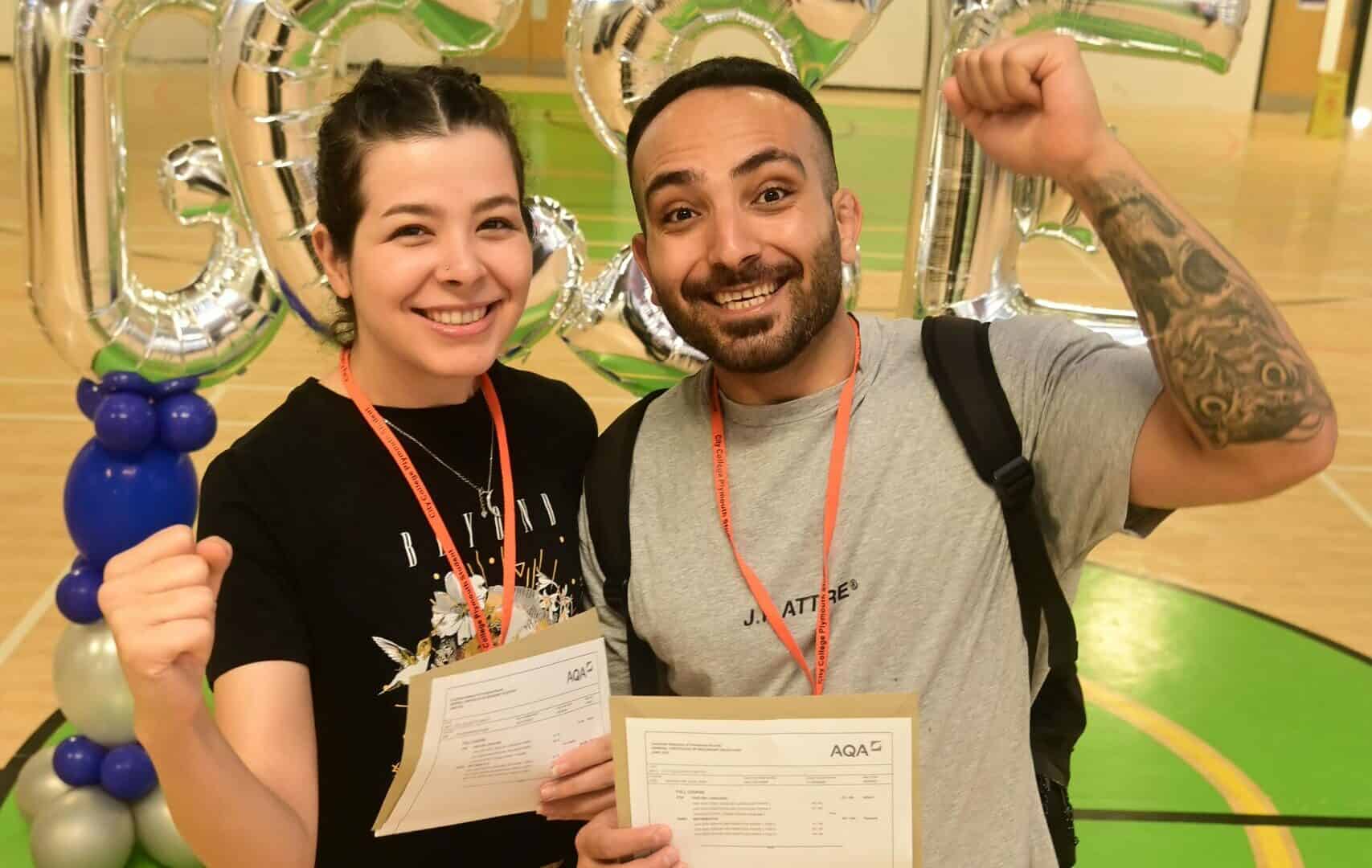 Husband and wife Khashayar Jalalvand, 31, and Sahar Marzbanpanah, 24, have shown they really are the perfect match after receiving identical GCSE results.
Both originally from Iran, the couple have been married for four and half years and came to the UK a few years ago. They have been studying their GCSEs to get the qualifications they need to progress to higher level courses.
The ecstatic couple both achieved a grade 4 in English and an outstanding grade 7 in maths. Sahar intends to do an Access to Higher Education course before progressing to university to study biomedical sciences whereas Khashayar, who has a background in electrical engineering, is considering gaining a UK-recognised qualification in this area.
Sahar said: "The College is a really friendly place to study and our lecturers have been great. We're both so excited and a bit shocked to have passed. We are really, really pleased!"
Yoast SEO