A hardworking refugee from Syria, a young carer, and a mature student who has maintained excellent grades whilst undergoing intense chemotherapy were among the students honoured at a special awards event at City College Plymouth on Thursday 23 June.
More than a dozen awe-inspiring stories were heard during the ceremony, which saw the winners joined by family, friends and lecturers to celebrate being named Student of the Year for their respective departments.
The event, which included a three-course dinner prepared by the College's own hospitality and catering students, also included a number of special prizes that were presented by local employers.
City College Plymouth's Chief Executive & Principal, Jackie Grubb, said: "As the anchor skills provider in the city training over 12,000 young people and adults every year, our end of year ceremony allows us to formally recognise and celebrate our students' achievements and their contribution to our College community. It has been a pleasure to be able to congratulate these dedicated, courageous and outstanding students who emulate our values of respect, ownership and integrity."
In addition to the various subject awards and five employer awards, three other prizes were presented on the night to the winners of the Student Voice Award, the Governors' Award and the Chief Executive & Principal's Award.
The annual ceremony recognises students who have really gone above and beyond – making a positive contribution to the College or local community, or overcoming personal challenges to achieve highly in their studies.
Award winners:
Ryan Curtis, 33
Chief Executive & Principal's Award; High Achiever of the Year Award (sponsored by Citybus); Access to Higher Education Student of the Year
Like many students studying Access to Higher Education, Ryan Curtis has had to juggle College around his work as a Royal Marine instructor and caring for two young children. Unlike most of his coursemates, however, Ryan has also been undergoing treatment for advanced colorectal cancer. Despite everything Ryan has been facing, he has achieved consistently high marks on what is a difficult and intensive course and will go that extra mile to support his coursemates.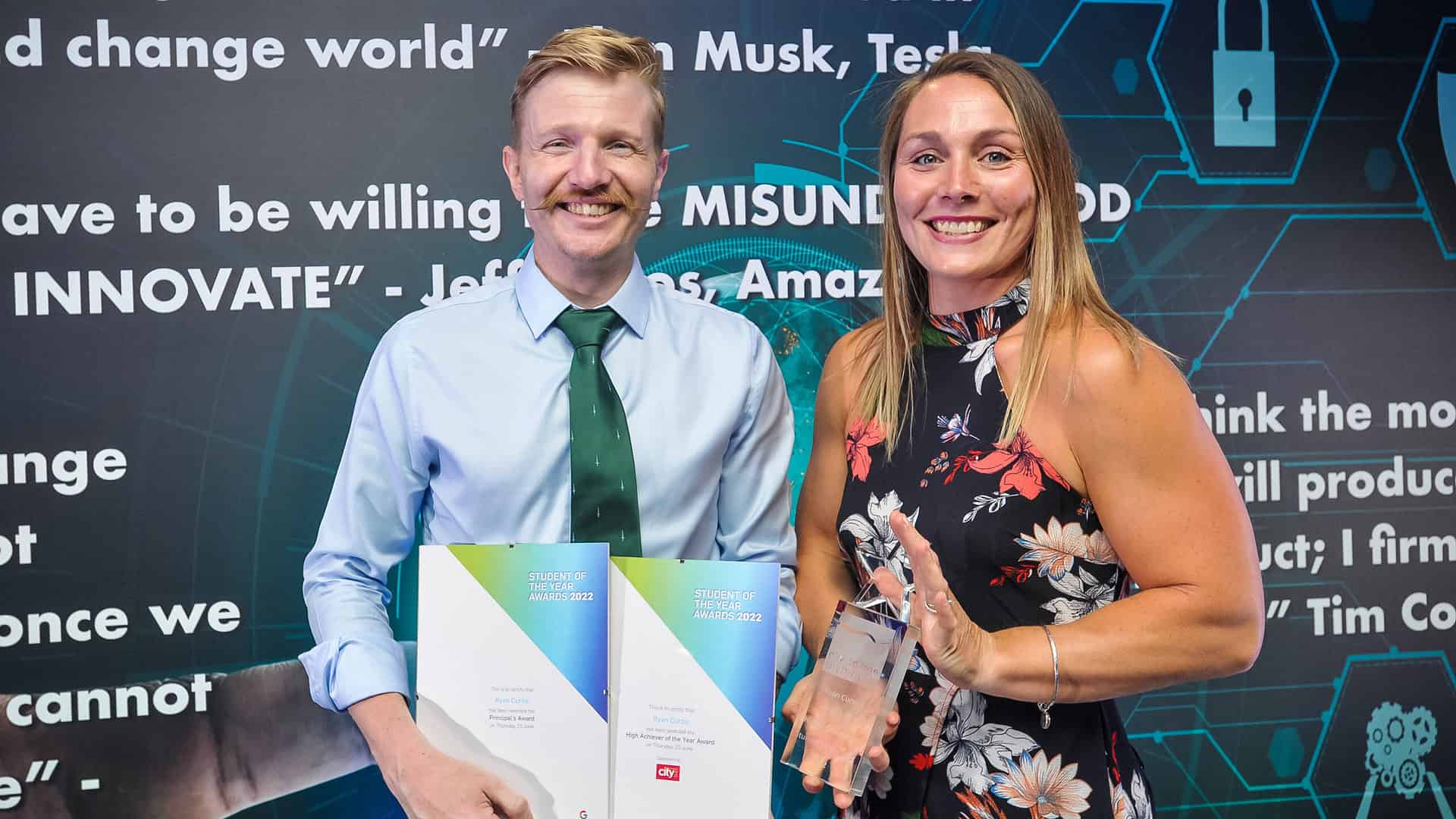 Lecturer Brian Banks, who nominated Ryan for Access to Higher Education Student of the Year, said: "Given all that he has been going through, and the exemplary attitude and approach to his studies that he has demonstrated throughout, I believe Ryan deserves every accolade possible."
Mark Collins, Head of Commercial at Citybus and who presented Ryan with the prize for High Achiever of the Year, said: "Ryan's story is nothing short of inspirational. To face all he is facing and yet to still give 100% to everything he does is remarkable. He fully deserves this award and I am certain he will continue to achieve fantastic things as he progresses to university and beyond."
Ryan was also named the winner of the Chief Executive & Principal's Award. City College Chief Executive & Principal, Jackie Grubb, added: "City College is an inclusive college, as well as 16 to 18-year-olds we also help thousands of adults like Ryan to change their lives through gaining new skills.
"Ryan came to City College with a new dream having already achieved so much in his first career. He put his trust in us and it has been our pleasure to help him on this journey. However, for this student, this journey has not been straightforward. Ryan has shown a strength that I think many of us would struggle to find and I've been humbled to hear of his unrelenting determination to achieve his goals."
Amber Jefferis, 18
Governors' Award; Endeavour Award (sponsored by Babcock); Automotive Student of the Year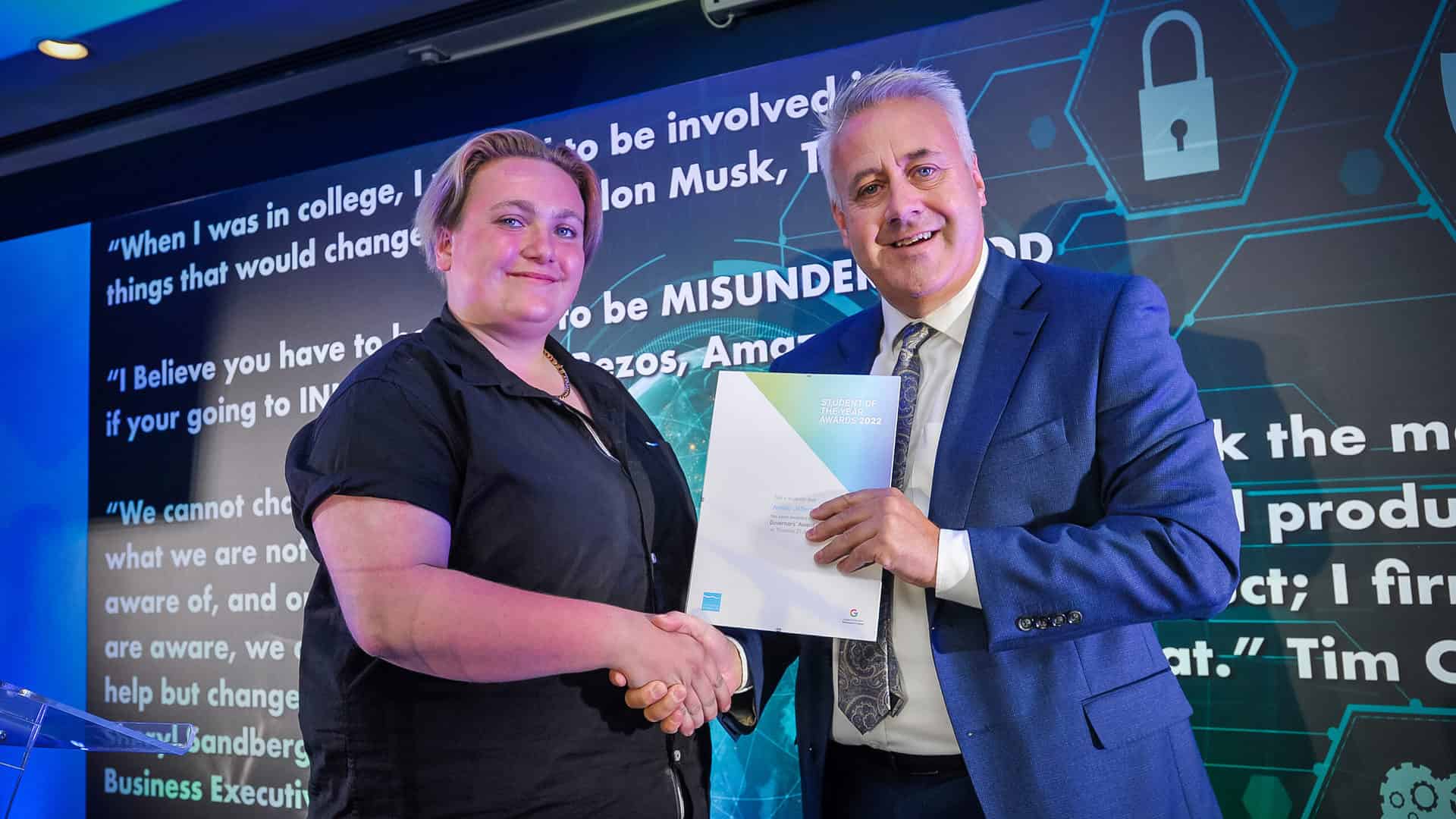 Amber Jefferis was nominated by lecturer Tony Woodward for showing "what can be achieved under adverse circumstances". Having joined the College on a level 1 course, Amber has worked tirelessly to further her knowledge and skills and has now secured a highly sought-after Apprenticeship.
Tony added: "Sadly both of Amber's parents died just a few weeks apart whilst she was studying for her level 2 diploma, but despite the personal tragedies that she has faced at such a young age, she has still achieved so much and shows huge promise for the future."
Paul Andrews, Babcock's Apprentice Development Lead, said: "Amber is an impressive young woman who has already faced so many challenges. Despite terrible grief, she has not lost sight of her goals and any employer will be lucky to have Amber on their team."
Chairman of the Governors, Richard Stevens, added: "It was difficult to select an individual winner but the strength of character and determination Amber has shown makes her the most worthy of winners."
Wiktoria Maszke, 17
Community Engagement Award (sponsored by Our Plymouth); Science Student of the Year
Wiktoria is described by the College as the perfect advocate for young women in science, and her work ethic goes above and beyond what you would expect from a student.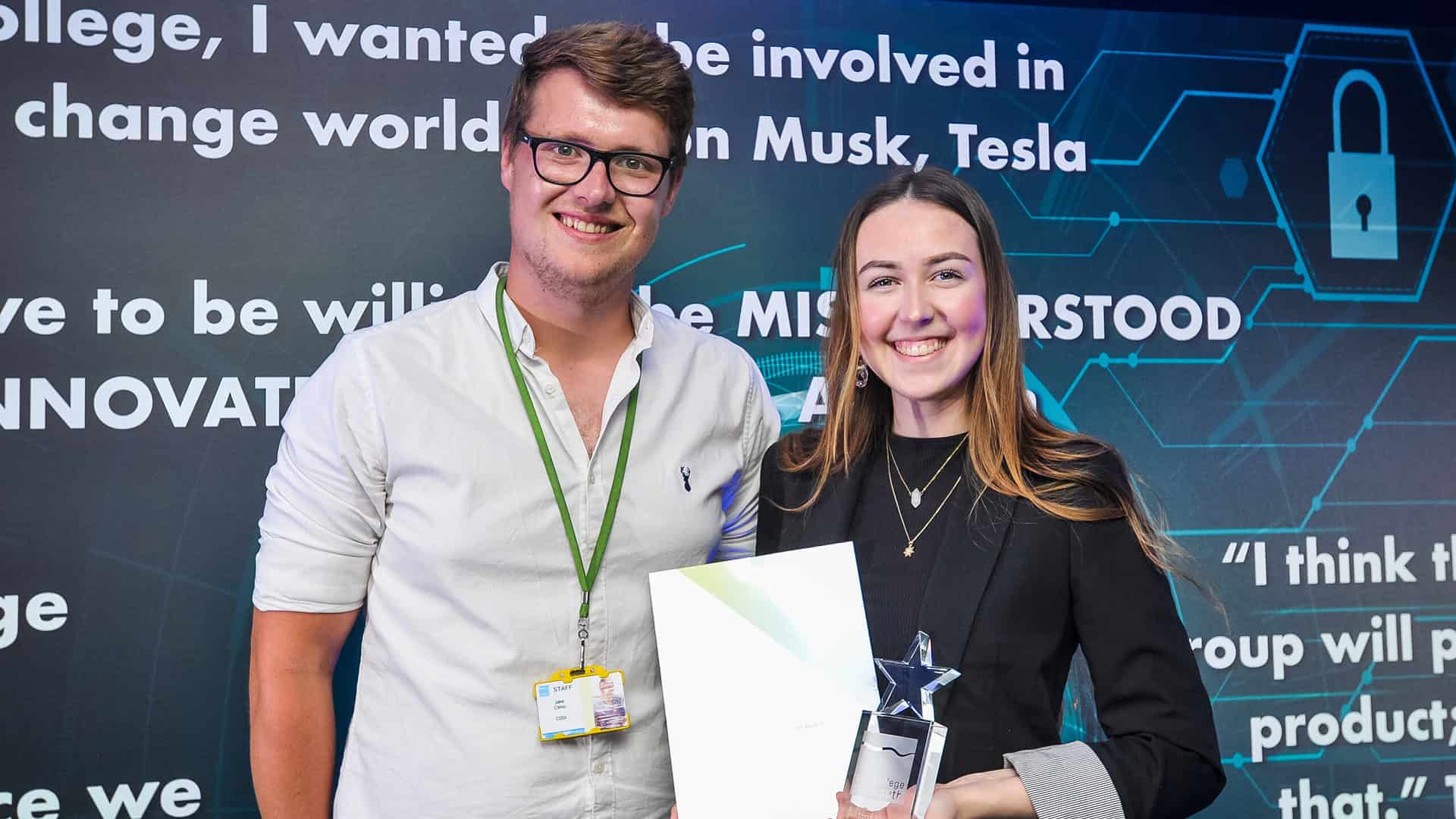 Her work at events to promote both the College and science as a career choice, caught the attention of Our Plymouth Director, Martin Mills, who said: "What really shone through for us was the attitude toward continuous development and how stepping up and volunteering at every opportunity really showed the commitment to learning and self-development. For this to be happening so early in her course is an example to us all and we look forward to seeing where this clearly driven young student ends up."
Kosey "Blu" Worth, 17
Employability Award (sponsored by Heart of the South West); Building Services Student of the Year
Kosey – or Blu as he prefers – Worth has been a committed and focused student since the day he joined the College as part of the Schools Partnership Programme. Even before he was old enough to officially join his course, Blu was determined to learn everything he could to give him the best possible start.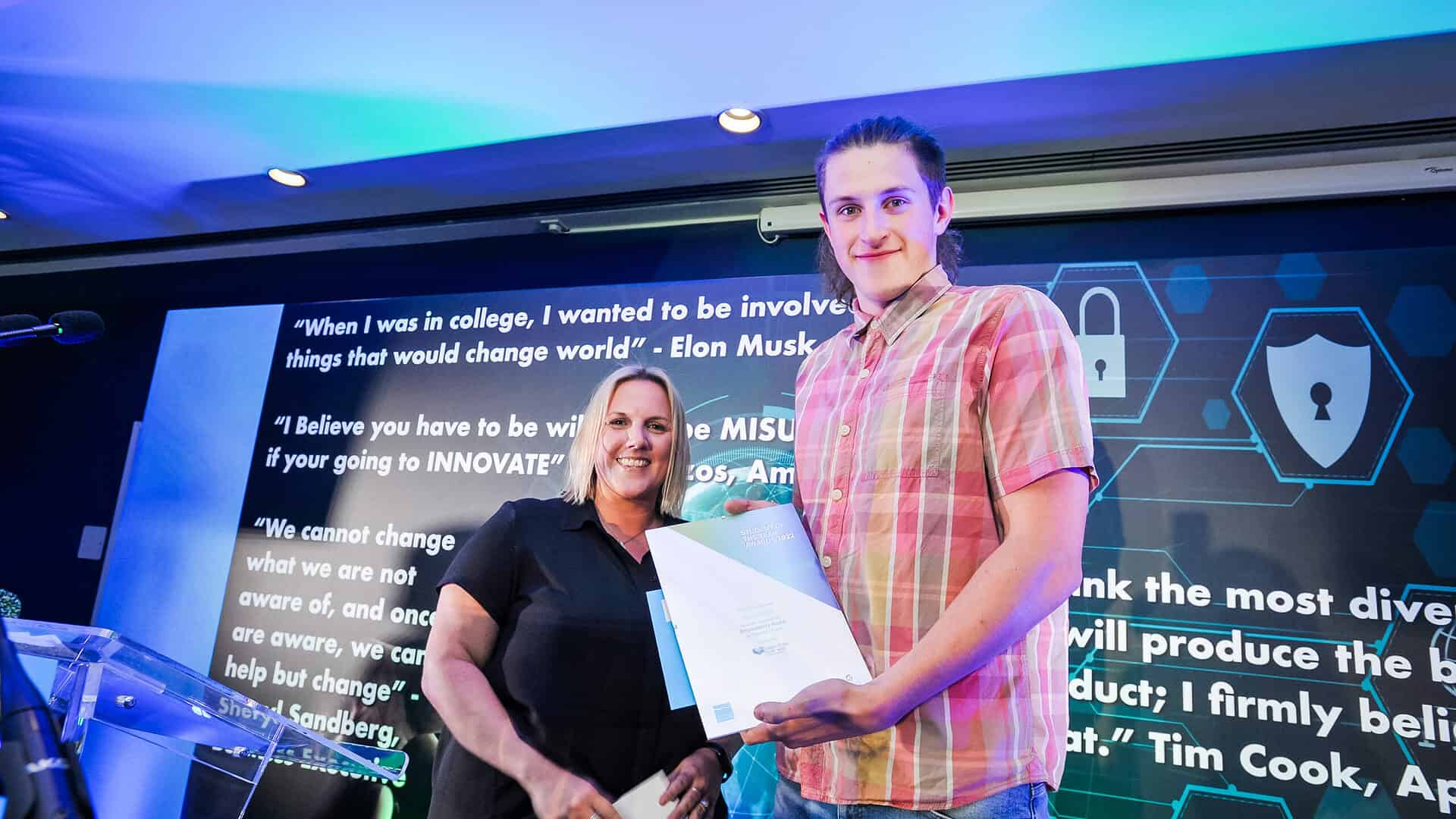 Jo Skeel, Heart of the South West Careers Hub Strategic Lead, said: "Blu is clearly very driven and has a real passion for his trade. Blu is not just a hard worker but the support he shows his peers demonstrates how much of a team-player he is. Every company needs a Blu among their staff."
Becky Birchall, 17
Friendship Award (sponsored by Redrok); Hospitality and Catering Student of the Year
Nominated by lecturer Gemma Outtram, Becky has an infectious enthusiasm for her course which shows not only in the consistently high marks that she receives, but her willingness to go above and beyond.
Gemma said: "Becky is always first to volunteer for additional work experience opportunities in both PL1 and at external events, and as a student council member, she is making contributions to the wider student community here at City College."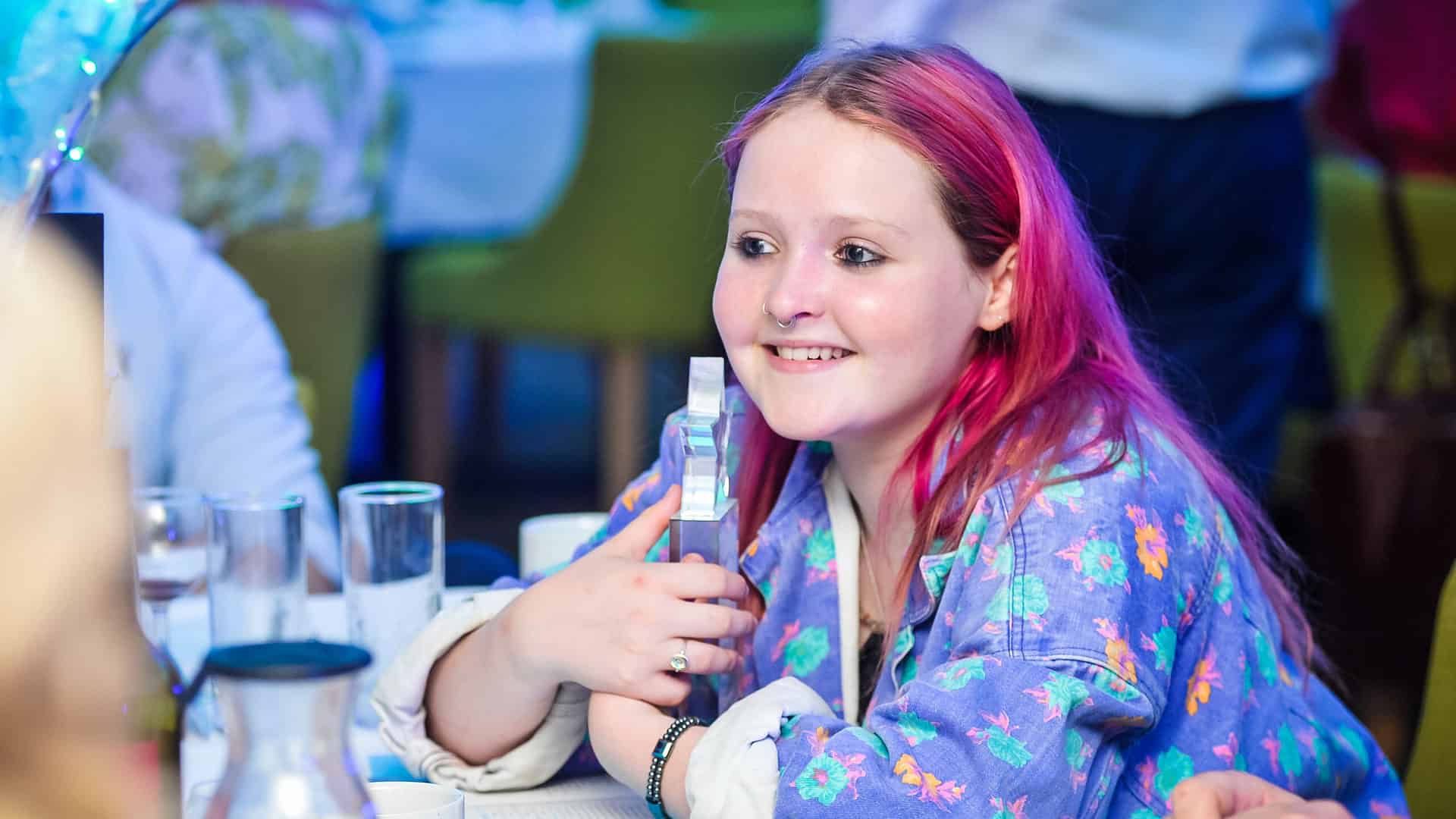 Suzi Cumberland, Redrok Race Director, said: "It's a given that students study at the College to learn the key skills that will take them into their chosen career path and therefore commitment to their studies is vital. However, it takes a particular individual to go above and beyond to learn their trade, something this student has demonstrated through volunteering for additional work experience and other additional duties, including Student Rep and Student Council."
Millie Rogers, 17
Student Voice Award; Sport, Tourism and Public Services Student of the Year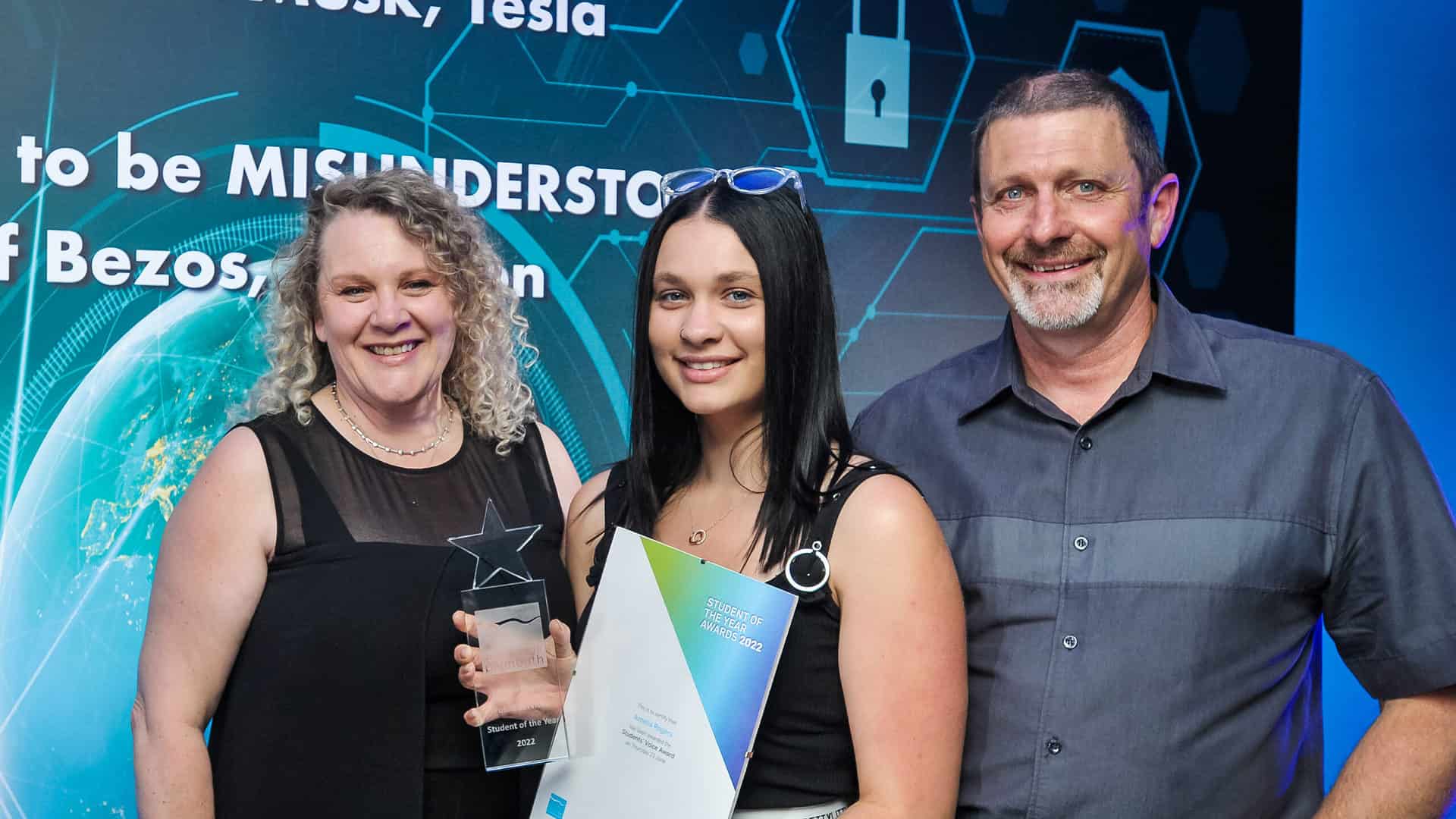 Mille Rogers has been studying a diploma in public services at the College and was nominated by lecturer, Caitlin Eyers, having shown outstanding commitment to her course. Millie was then chosen by Student Union president, Niamh Rogers, as the winner of the Student Voice Award.
According to Niamh, Millie has "demonstrated an exceptional attitude and diligent approach to learning, whilst selflessly providing an exceptional peer support structure, which has been well received by her course mates".
Lecturer Caitlin added: "Millie is an all-round high-achiever, with her sights set on nothing less than distinctions. Her dedication and motivation have been unmatched in this pursuit."
Other subject award winners:
Sharon Tucker, 51
Business Student of the Year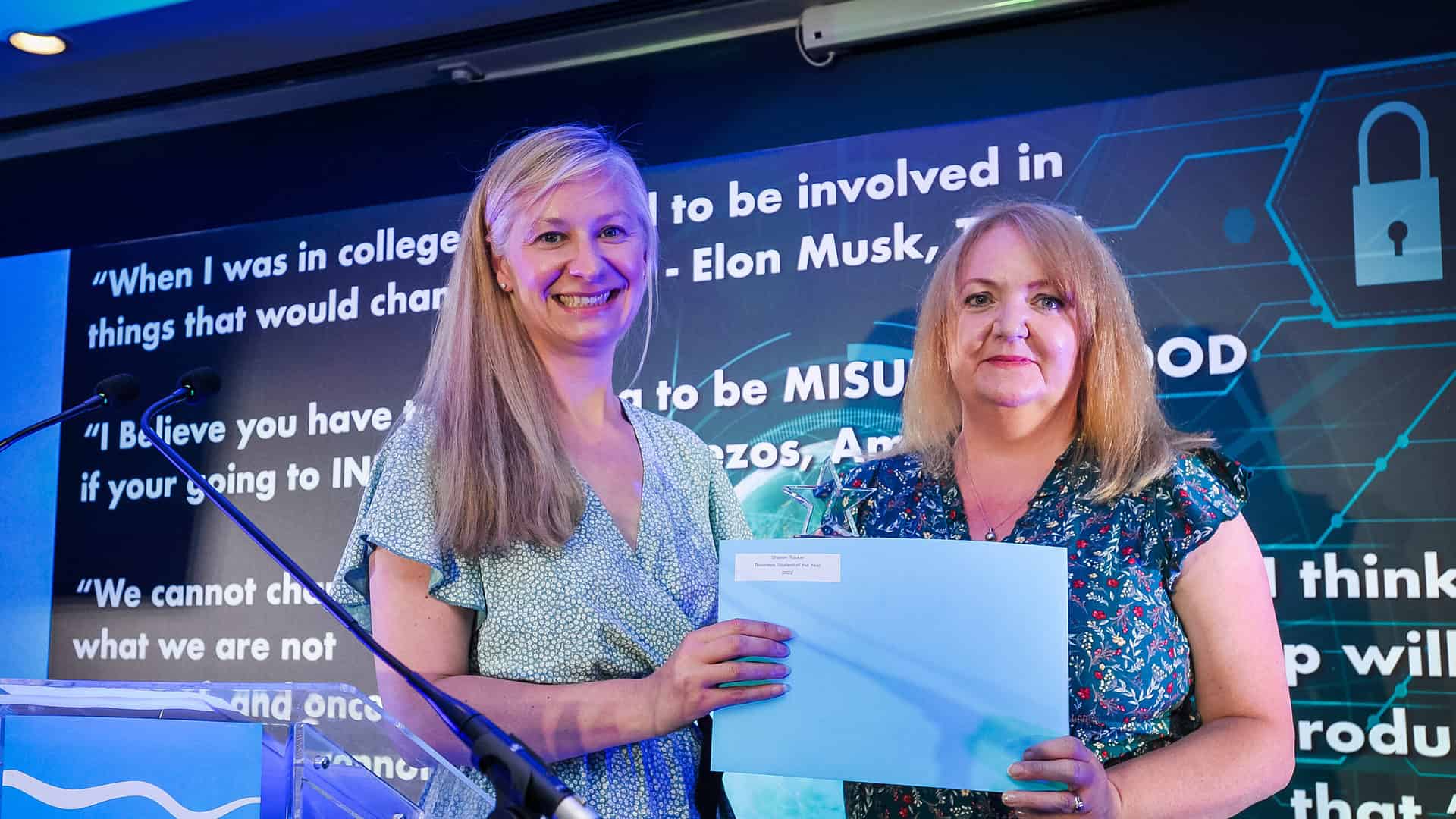 During her time at the College, Sharon has shone through to demonstrate a true love of learning. Lecturer Beth Symons said: "Sharon has inspired me to want to be a better lecturer due to her positivity, her enthusiastic approach to her assignments, and the impressive attitude she has shown throughout her time here."
Ebony Marchant, 17
Care Student of the Year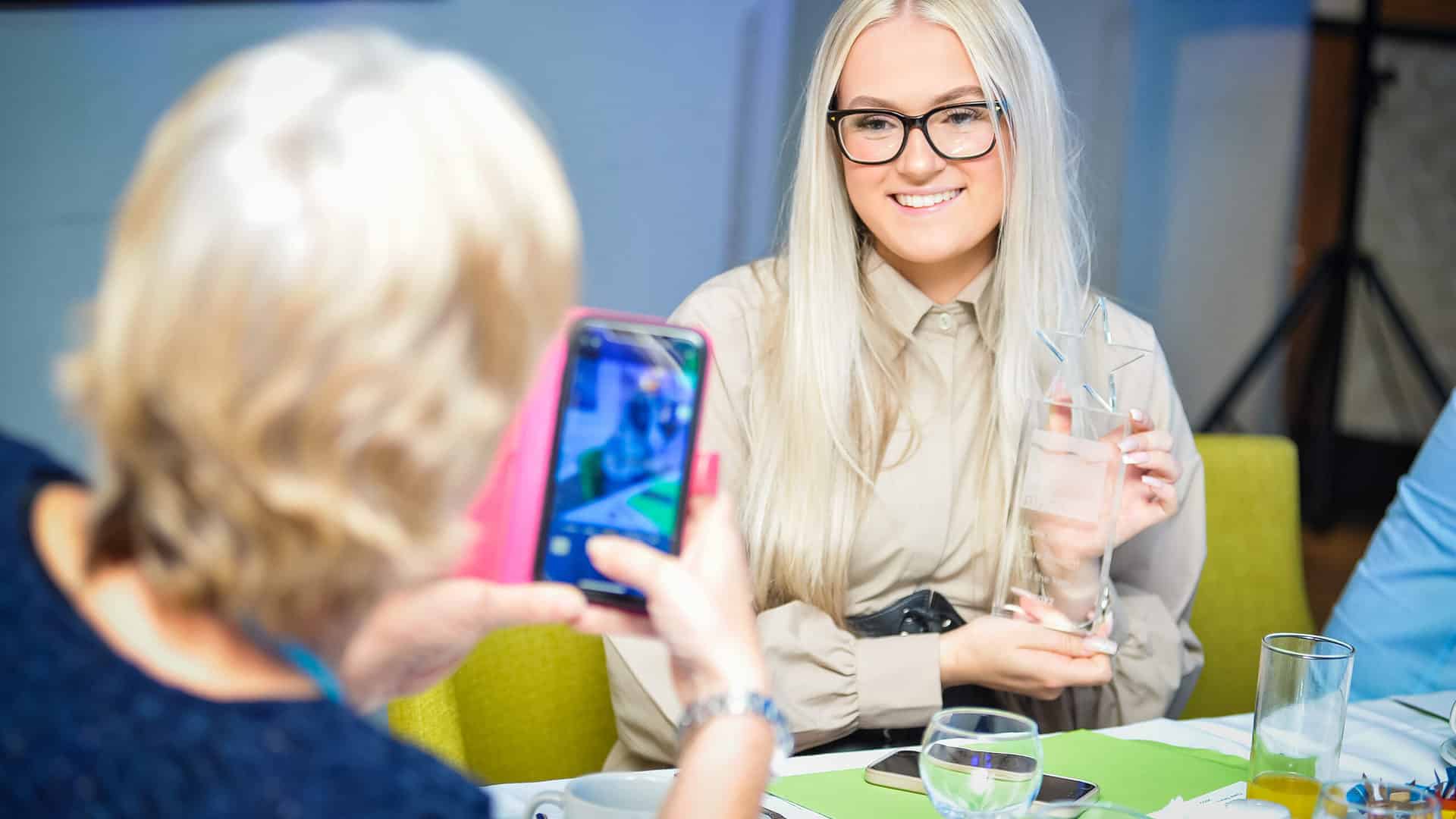 Ebony shows great promise as a childcare professional and is loved by the children and staff wherever she goes. She is a source of support to her coursemates and despite a health condition sometimes forcing her to be absent, she has never fallen behind and works twice as hard to keep up. Lecturer Kath Norris said: "As a department, we are all really proud of Ebony and we hope Ebony is proud of herself."
Kieran Playne, 17
Skills Development Student of the Year
Skills Development students all face challenges that a majority of people do not and it is always difficult to single out a winner, but Kieran was chosen for the huge progress he has made since joining City College.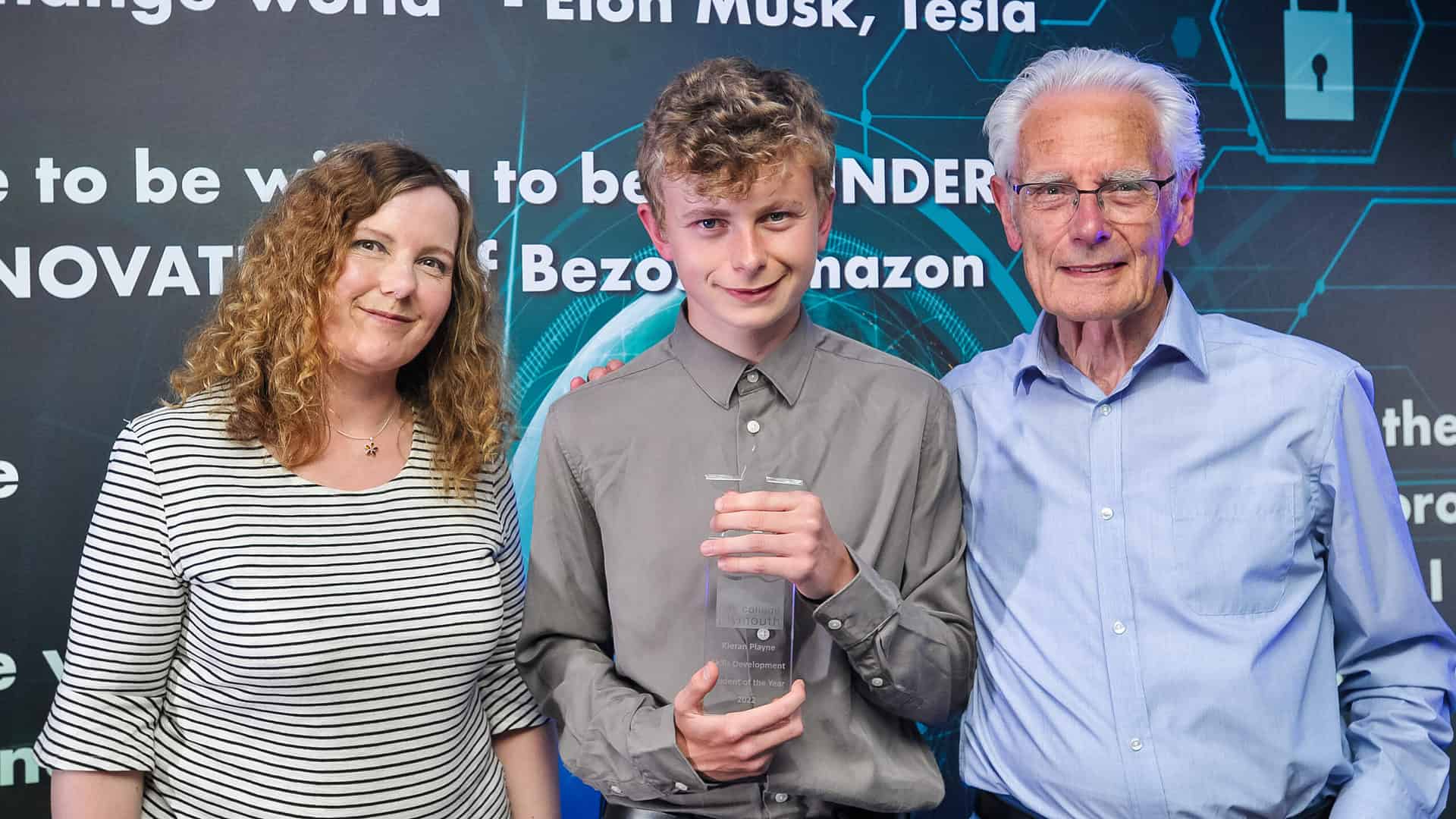 Lecturer Mike Dugdale said: "Despite struggling to settle to begin with, Kieran is now a beacon of positivity. His commitment to his studies has also helped other students to steer onto a more positive path and he has become an example to his peers of how to conduct yourself in college."
Ellie Scaplehorn, 18
English and Maths Student of the Year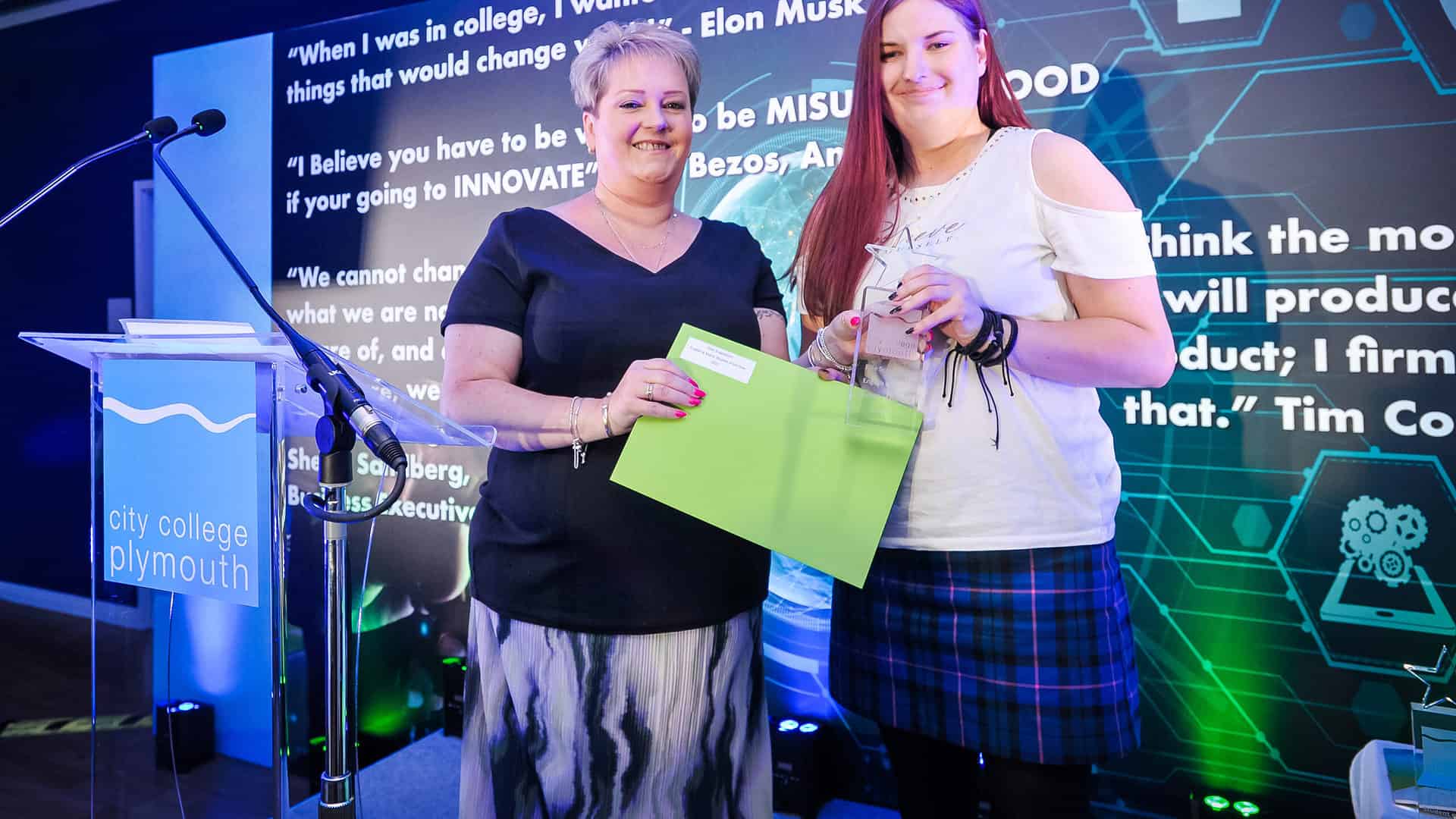 With more than 1,000 students studying English, maths and English for Speakers of Other Languages, it's testament to the effort Ellie has shown that she is the winner of this award.
Ellie was nominated by Sarah Netherton and Dawn McLeman, who said: "Ellie has come so far since she joined the College. She is a very hard-worker and this has seen her excel in her studies. Ellie is visually impaired but this doesn't hold her back. She is fiercely independent and has even started volunteering supporting children with similar difficulties to her. I can't think of a better role model for these children."
Sam Kilkenny-Marlton, 16
Dance, Performing Arts, Music, Art and Live Events Student of the Year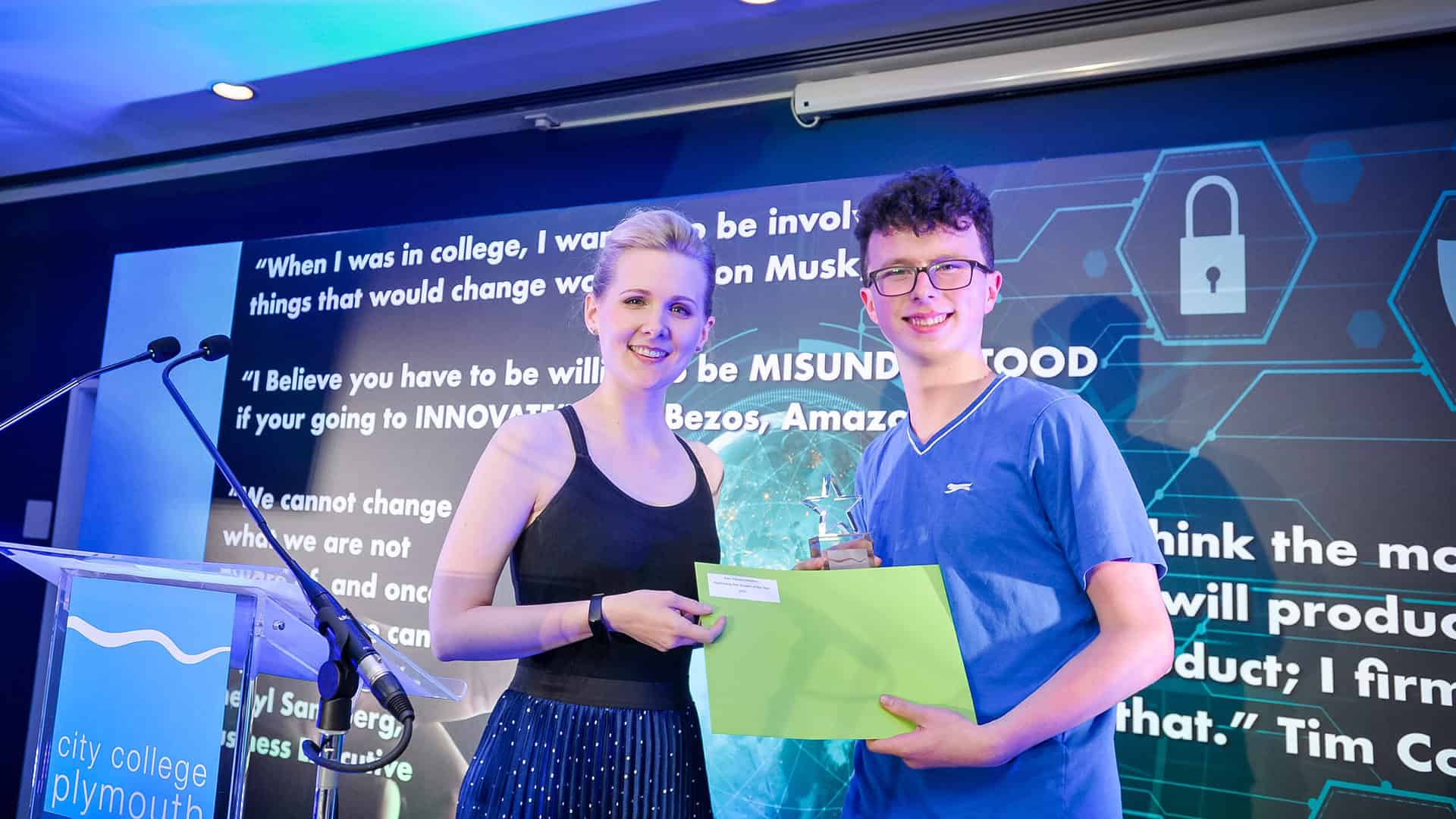 Upon joining the College, Sam's primary role was that of a young carer demanding a considerable amount of his time, effort and concentration. Despite this, Sam has never once given less than 100%. He has perfect attendance, consistently high marks, and he can always be relied upon to deliver excellent results.
Lecturer Ellie Burnham added: "Incredibly, Sam is still able to find time to support his friends both in and out of the classroom and he has contributed so much to the group."
Kevin Burkitt, 47
Media, Computing and Games Development Student of the Year
Kevin is an extremely diligent and hardworking individual who has had a variety of hurdles to overcome in both his time at the College and life generally.
Kevin is a bright and capable student who is studying computing with the view of finding new ways to support deaf people like him.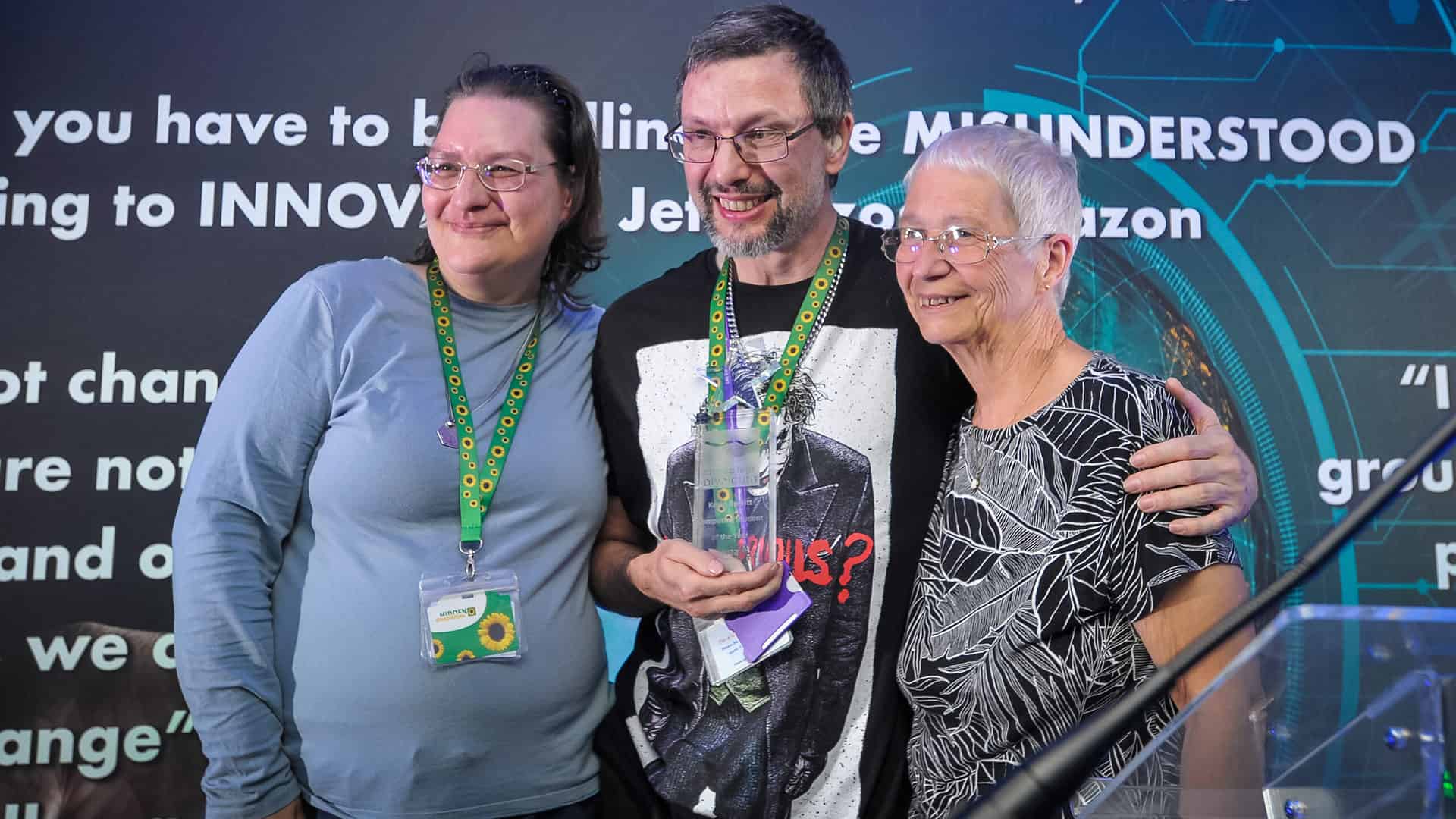 Lecturer Andy Watson said: "Kevin is always a very positive individual who has had a big impact at the College in the four years that he has been here."
Rahaf Kadour, 21
Prince's Trust Student of the Year
Rahaf joined City College after fleeing her home of Syria. Having experienced the horror of war at a young age, Rahaf suffers from post-traumatic stress disorder, but this hardworking young woman will not impact her overall goal of becoming a pharmacist.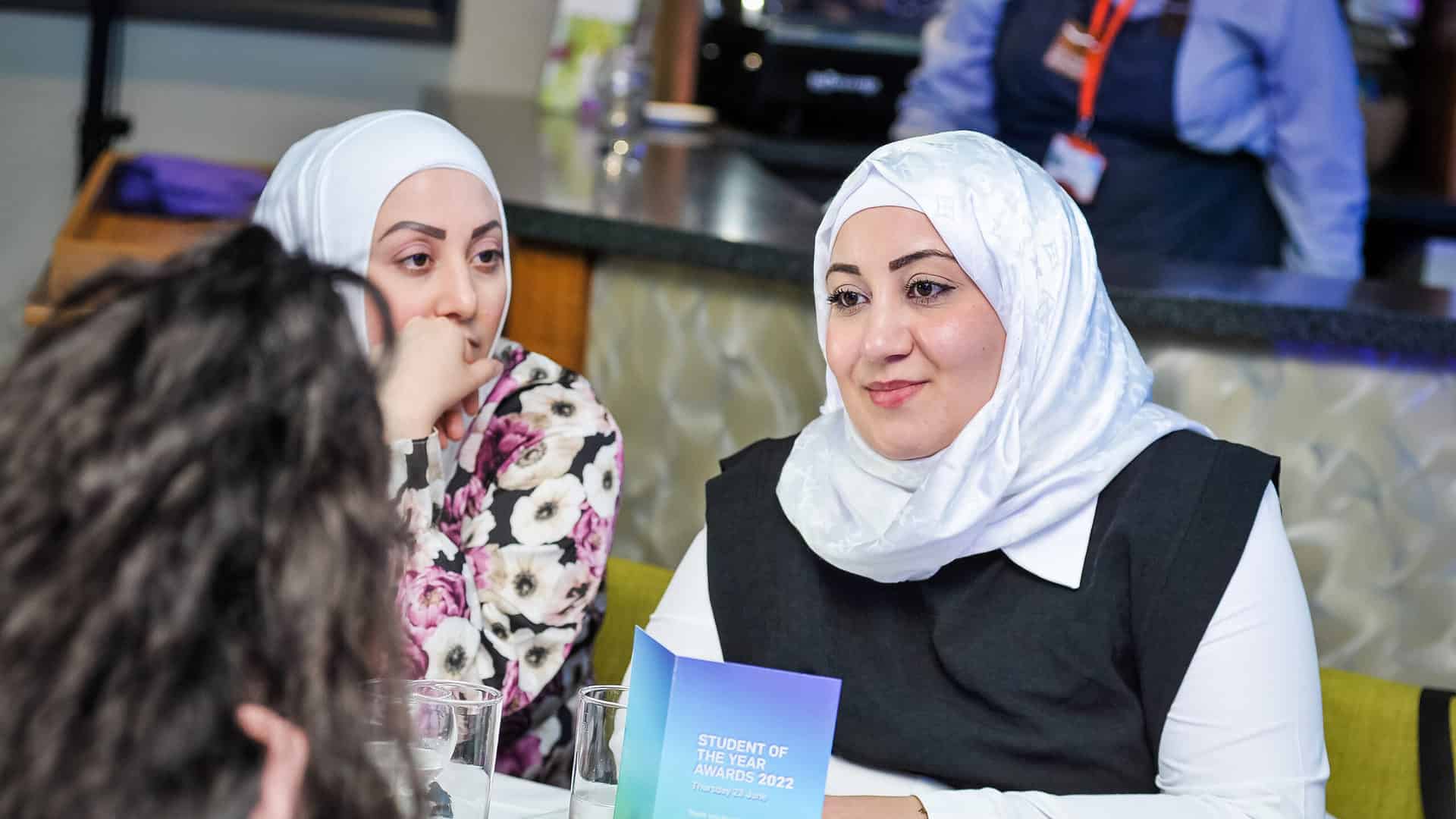 Rahaf was nominated by Jade Reed, who said: "Rahaf has taken every opportunity to improve her English language, despite having to spend a great deal of time acting as an interpreter for her parents. She started an Access course but had to put this on hold whilst recovering from surgery. However, the minute she was well enough, Rahaf joined the Prince's Trust programme to continue building her confidence and learning new skills."
Harley Friend, 16
Construction and Allied Trades Student of the Year
Harley was nominated by lecturer Dave Seccombe, who said: "Here at the College, our values are respect, ownership and integrity, and Harley demonstrates these values in everything he does. I can't think of a more appropriate surname than Friend. Harley is a true friend to all his peers and is always on hand to offer them help and advice."
Jack Woollett, 18
Marine Industries Student of the Year
Described as an excellent role model, Jack's potential and work ethic stood out from day one. He has a great deal of get up and go and will always apply himself to every task he undertakes.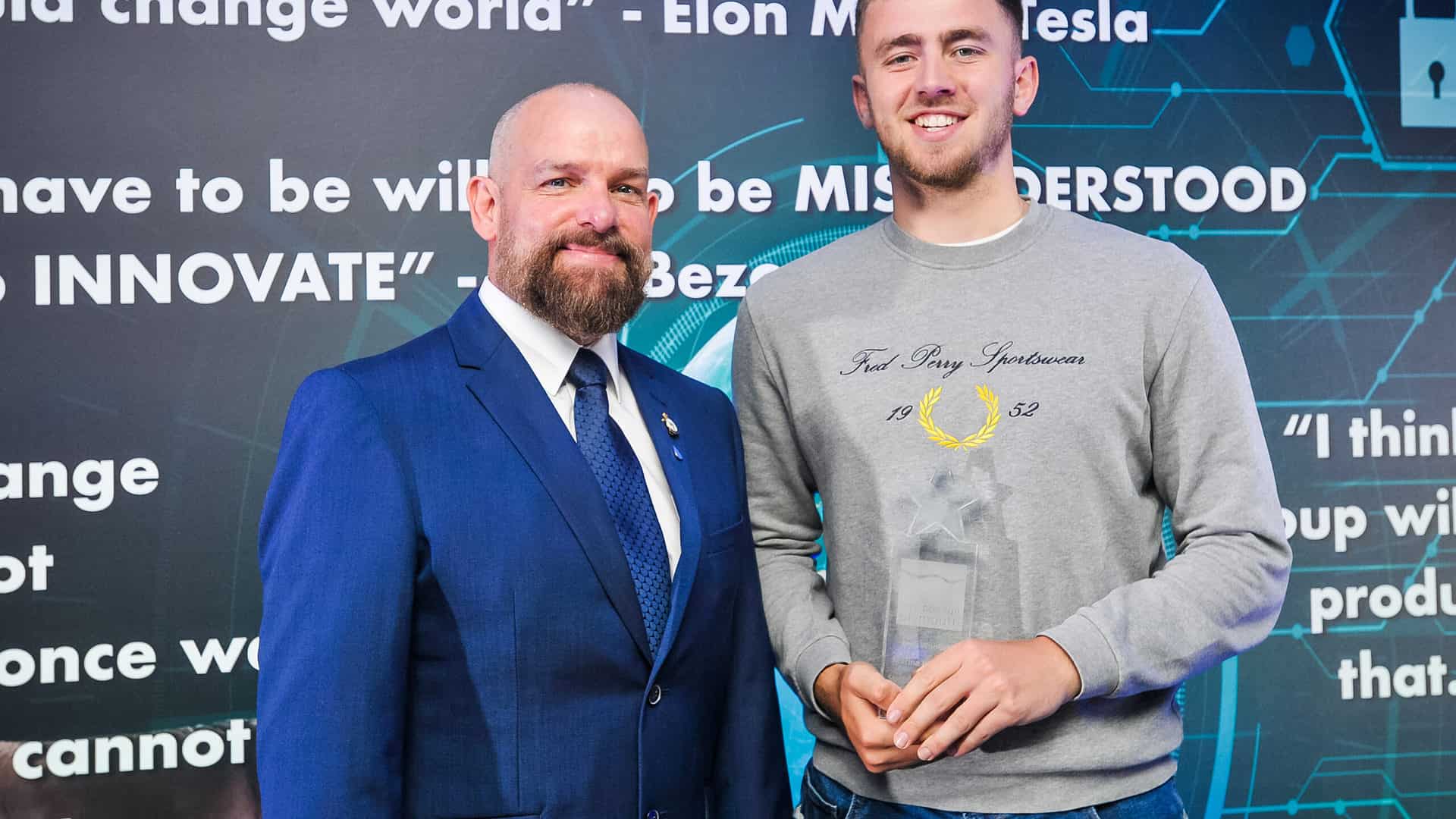 Dave Derbyshire, who nominated Jack, said: "Sadly, Jack recently lost his brother. This terrible situation has affected Jack greatly, but here too he did exactly the right thing by coming together with his family and friends. When the time came to return to his studies, it was very touching to see the level of compassion his peers shared with him. This clearly demonstrates the impact that Jack has had on his fellow learners beyond the study programme."