City College Plymouth is delighted to hear student Abi Daly is being recognised for her commitment to swimming and will be taking part in the Queen's Baton Relay on Monday 4 July.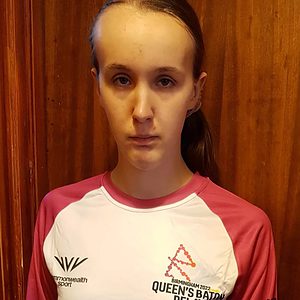 The Baton has already travelled across the globe visiting the different Commonwealth nations and will come to Plymouth as it starts its final 25-day journey that will end with the opening of the Commonwealth Games.
Abi, aged 17, has been part of the College's Skills Development department since September 2021 and has completed a number of programmes designed to support students with learning difficulties and autism.
Abi, an exceptionally talented swimmer, hopes to represent her country at the Paralympics, and her dedication to her sport has seen her called an inspiration. Not only does she train six days a week, but she acts as a mentor to other young swimmers, offering them encouragement and helping to build their confidence. Just a few weeks ago, Abi returned home from the National Junior Para-Swimming Championships in Coventry with four gold medals and a silver.
About being a Baton-carrier, Abi said: "I'm excited to be part of this event. The Baton has travelled all around the world and has been carried by some really inspirational people."
"I do what I do because I love swimming and I hope it helps others in the same way it has helped me."
Abi is a popular member of the Skills Development department at City College. About her time here, Abi said: "The course has been good. I've made new friends and you can choose from lots of different activities. I've enjoyed cooking the most and that's why I've decided to come back in September to study catering."
Abi, who has been doing her Duke of Edinburgh Gold Award, will be competing at the British Summer Championships in July and the English Swimming Championships in August.
Chris Little, Skills Development Coordinator at the College, said: "We are all really proud of Abi and her various achievements. She is a very determined young woman who has already achieved a lot.
"She has a very bright future, whether that is in swimming, catering or both. We are really pleased she is to return in September and that we have been able to support Abi, and we're delighted she is being recognised in this way."