Former Plymstock School pupil Beth Fobbester says she has undergone some remarkable changes since she began studying at City College Plymouth. 
Following some uncertainty about her career ambitions, eventually Beth realised she wanted to follow in the footsteps of her dad and some of her brothers by joining the Royal Navy; but having not enjoyed school, Beth left with little confidence in her own abilities. Whilst she had hoped to make the leap and start her military training straight away, some problems with the application process led to her joining the College to study for a Level 3 Diploma in Armed Forces Preparation.
Disappointed at being unable to start her Navy training right away, with the benefit of hindsight, Beth says she is pleased with how things have worked out as she looks to gain enough UCAS points through her studies to enable her to access higher-level study in the future should it be necessary. 
Beth explained: "I didn't really enjoy school. I was quite shy, I hated answering questions in class, and I just felt a little out of place. I think that feeling impacted on my performance a little bit and whilst I did quite well in my GCSEs, I can safely say I'm achieving far higher grades now.
"Due to some complications with the application process, I couldn't join the Navy right away and, at the time, I was devastated, but coming to City College has given me the opportunity to rethink my career plans and I feel I am going to be in a much stronger position as a result of completing this diploma."
Currently in her first year, successful completion of a second year would provide Beth with the equivalent to three A Levels, which she said could help her achieve her ultimate goal of becoming a military nurse. 
"I hope to initially join as a medical assistant and this could allow me to go on and train as a nurse in the future. My grades were just that little bit too low to do A Levels at Plymstock, hence not going straight into nursing, but my confidence and resilience have increased so much since joining the College, I no longer feel this option is closed to me."
Beth said she has hugely benefited from the modules in leadership skills and any work that involves public speaking. "I used to be too shy to put my hand up in class whilst at school, but now I have no problem leading a task or presenting an argument during a debate," Beth said. "I'm also achieving high marks in my assignments. The lecturers take a lot of time to provide us with feedback that we can reflect on and then use to improve future assignments.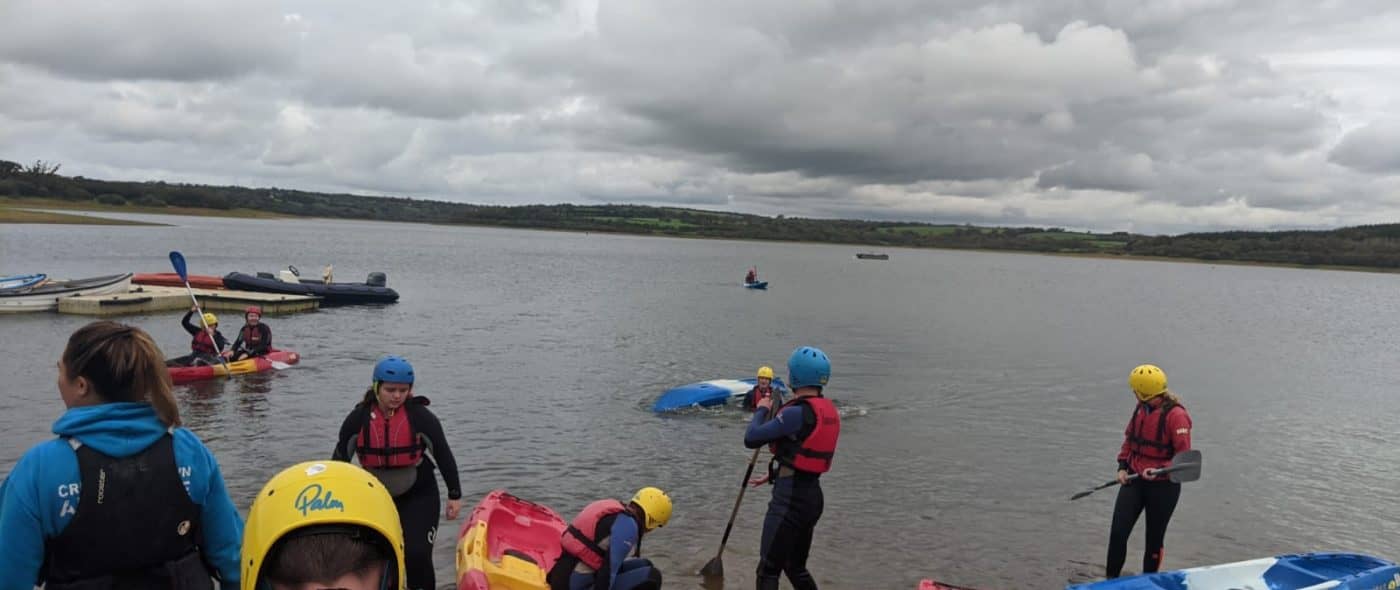 "I'm also loving many of the physical modules. I wasn't the most sporty at school, and part of the reason for doing this diploma was to keep my fitness up in preparation for going through the application process once again. Preparing for the fitness test last year was a real chore, but the physical and fitness-related units here are actually really fun. The staff are really friendly and supportive, too. They realise we aren't all made the same way, and whilst they encourage us to work harder, it's just that: encouragement, not pressure. 
"They do sometimes treat us like military recruits: if someone is late to a lecture we might all have to drop and do ten press-ups, but it's done in a very humorous way. I've enjoyed having the opportunity to try new things like watersports and I'm looking forward to doing some more land-based activities. The lecturers are really friendly and easy to talk to, and they have good knowledge of the military application process as nearly all of them have served themselves. 
"Things didn't necessarily go the way I planned at first, but I think they have worked out for the best. When I do join the Royal Navy, I will be a much stronger, more confident and resilient person as a direct result of the public services course, and I will have far more options thanks to gaining these qualifications."