Sport lecturer Mark Channing is a popular member of the team here at City College. He's liked by his students and respected by his colleagues, and as a former student himself, he is committed to the College 100%.
As a talented football player, Mark was attracted to City College because of its successful Football Academy, something the College still offers today. Mark joined after completing his GCSEs at St Boniface School and said he immediately loved the feeling of independence he felt by choosing to study at college rather than progressing to sixth form.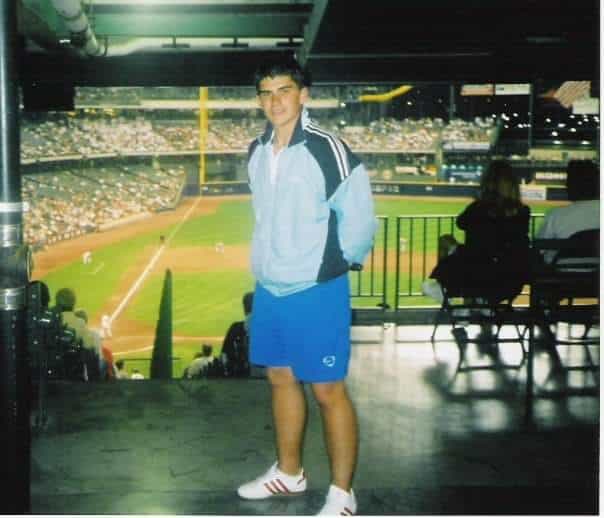 Mark said: "Coming to College was such a change from school. I loved that freedom of being able to jump on the No36 bus and head to the city centre with my friends if we had a gap between lectures. It was so different.
"I studied a level 3 qualification in leisure and recreation – the course was the equivalent to three A Levels but meant I could focus on what I loved every day. I knew there was nothing else I wanted to do, and if I had stayed at sixth form, I would have had to do two or three other subjects in addition. 
"Coming to City College meant I could focus 100% on sport and I gained loads of additional qualifications as part of my diploma allowing for plenty of choices when it came to thinking about what to do after College. 
"Being part of the Football Academy meant I could continue to develop my own skills as a footballer and I had some amazing opportunities. We got to travel to America where we trained with LA Galaxy, and we went on a football tour in Spain. I also met so many great people who I'm still good friends with today."
Mark chose to stay at City College to complete a degree in sports therapy and he continued to be part of the Football Academy to build up his coaching experience. Shortly after completing his degree, he was offered a job coaching the College's B team – a job he did alongside working as duty manager at Brickfields.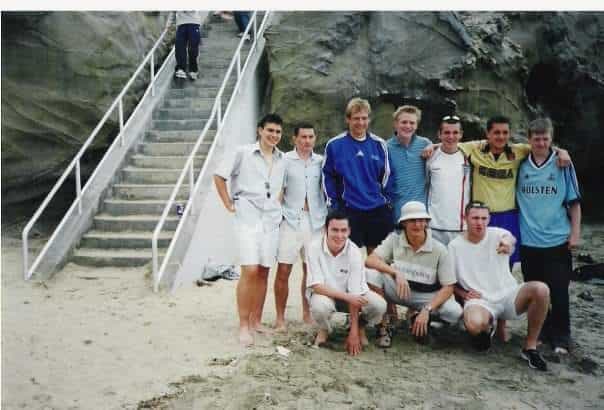 "I picked up so many useful skills and qualifications throughout my time at City College and it really set me up for my career," Mark explained. "The lecturers were very supportive and approachable. If I was stuck on a topic or assignment, I was not afraid to ask them for help. I don't think I would be the lecturer I am today if it weren't for what I learnt from them."
Mark's route into lecturing started when he was asked to support the College with some of the units as an industry speaker, and he fell in love with being able to pass on what he had gained from his career to the students. 
He said: "Because I have been a student here, I know what aspects of my time at the College I enjoyed, and so I have tried to implement those into the course to give our students the best experience possible. I also manage our Academy teams and I love being able to give our students similar opportunities that were offered to me, and to see them all develop as players. 
"It is a great place to study and it was an easy decision to return as a lecturer. I can honestly say that coming to City College Plymouth is one of the best decisions I ever made."