Art and design is one of the most recent additions to the extensive range of courses at City College Plymouth. The College's suite of courses from levels 1 to 3 have been introduced gradually over the past five years after realising the need for somewhere that could offer a more one-to-one approach to studying art.
Since it began offering full-time diplomas in art and design, the College has seen over 200 students choose to develop their artistic style and techniques at this welcoming and friendly college and among them is Bex Whitear, who is now completing an Access to Art and Design Diploma having completed the level 2 diploma in 2021.
The aspiring tattoo artist joined the College as she wanted to expand her portfolio and develop some of the artistic skills she was less familiar with.
Bex, aged 20, said: "I didn't get great GCSEs and I ended up working at Pizza Hut – I hated it to be completely honest. I had always enjoyed art both at school and in my own time, but I had little interest in doing A Levels straight after school. However, I soon realised I needed to do something else with my life and I've always found the artistry of tattoos fascinating and I decided to pursue this as a career.
"Being at the College is allowing me to develop my portfolio and this in time will hopefully help me find a tattoo Apprenticeship.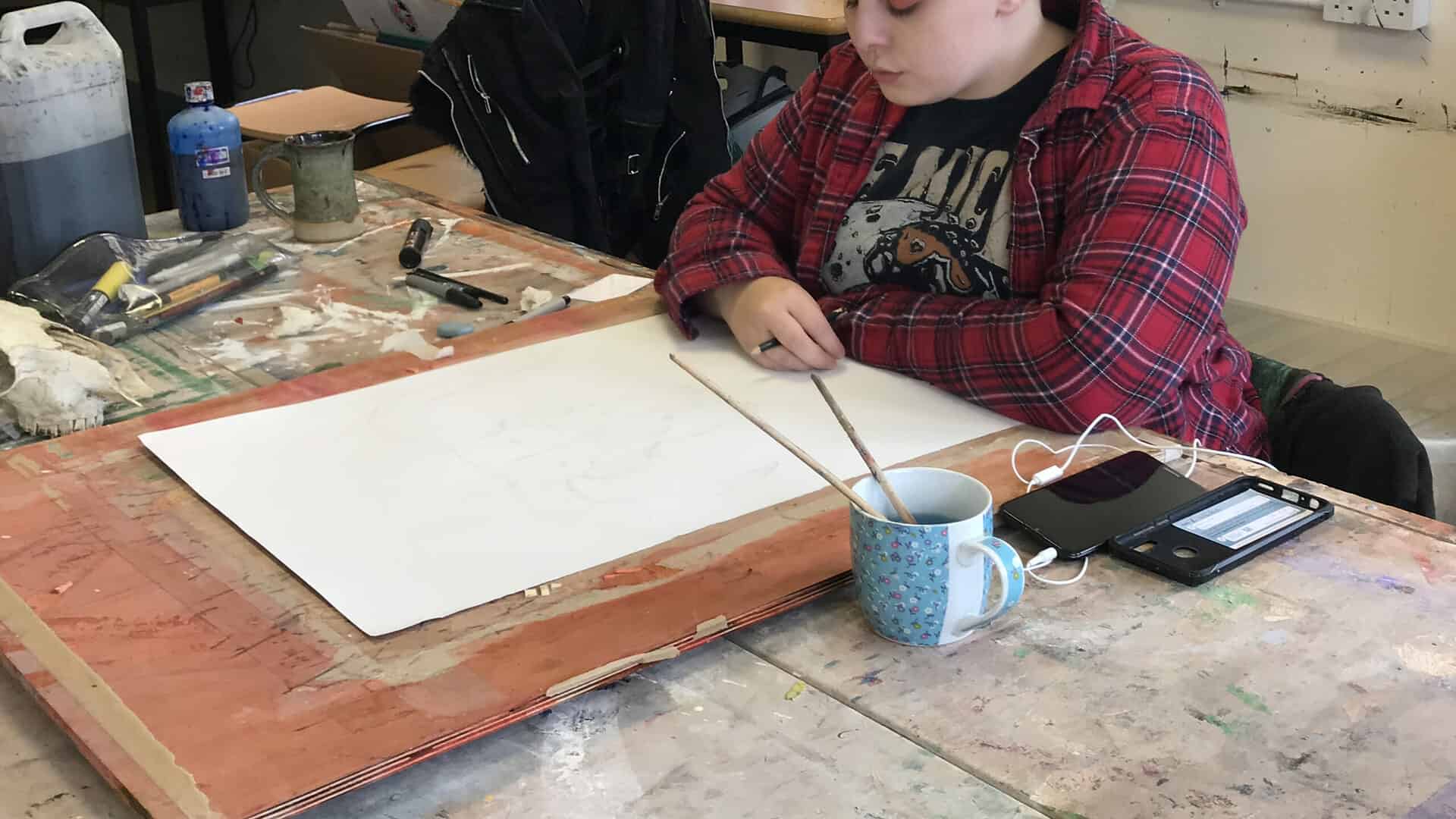 "I have really enjoyed being at City College. The lecturers are very keen to let you find your own style so you have a lot of freedom. In addition to helping me improve my technique, I've learned a lot about the art industry.
"Since completing the level 2, I've decided to do an Access to Higher Education Diploma, which means I could potentially go to university without having to do an Art Foundation course, but I'm really keen on the Apprenticeship route. There is a lot of support for adult learners at City College. It is easy to find out about things like funding which makes returning to education as an adult so much easier.
"If you are really invested in art or want to go into an artistic career, this is a really great course for finding the style that resonates with you. It's not an easy course, but you will get a lot of help, a lot of freedom to explore, and provided you are dedicated to your goal, you will get through it."