Kevin "Kevso" Burkitt is a popular character at City College with both students and staff. Winner of 2022's Media, Computing and Games Development Student of Year, Kevso has progressed from an Access to Higher Education course to a full degree in computer science.
For Kevso, reaching this point has been more challenging than the average student. Kevso returned to education in his 40s following a career in administration. For a long time he had longed to study computing at university, but being deaf made this a challenge as many institutions didn't have the necessary support in place.
Kevso explained: "Accessing university was difficult for me, but then I was made redundant and, having learned more about the Disabled Students Allowance, I decided now was the time to pursue an interest that I'd had since I was a teenager.
"I want to use my developing knowledge in computer systems to support the deaf and hard-of-hearing community. I would like to support them with any communication barriers they might have when it comes to solving problems with their PCs or laptops."
To support Kevso's attendance at the College, he was assigned a communication support worker  who supported him with activities such as note-taking whilst he completed his Access course. But as he progressed to higher education, it was important that he had support from a BSL interpreter. Lockdown proved challenging at times for Kevso, his interpreters and lecturers, but hard work and perseverance saw him through and he achieved high marks throughout.
Despite the various challenges, Kevso has thoroughly enjoyed being back in education. He said: "Learning is both interesting and challenging, but fun as well. My learning journey does have its own challenges, but I find it exciting to learn something new and acquire new skills. My lecturers would never hesitate to find the time to provide me with clarification if I was unsure about something. The staff who I had most contact with learned some basic sign language, and I never felt excluded from the rest of the group.
"After completing the FdSc Computer Systems Development, I completed a top-up year giving me a full BSc (Hons) in Applied Computer Science. I've enjoyed my adult education experience and I'm pleased I did it somewhere like City College Plymouth. It's small compared to universities and the staff are like friends.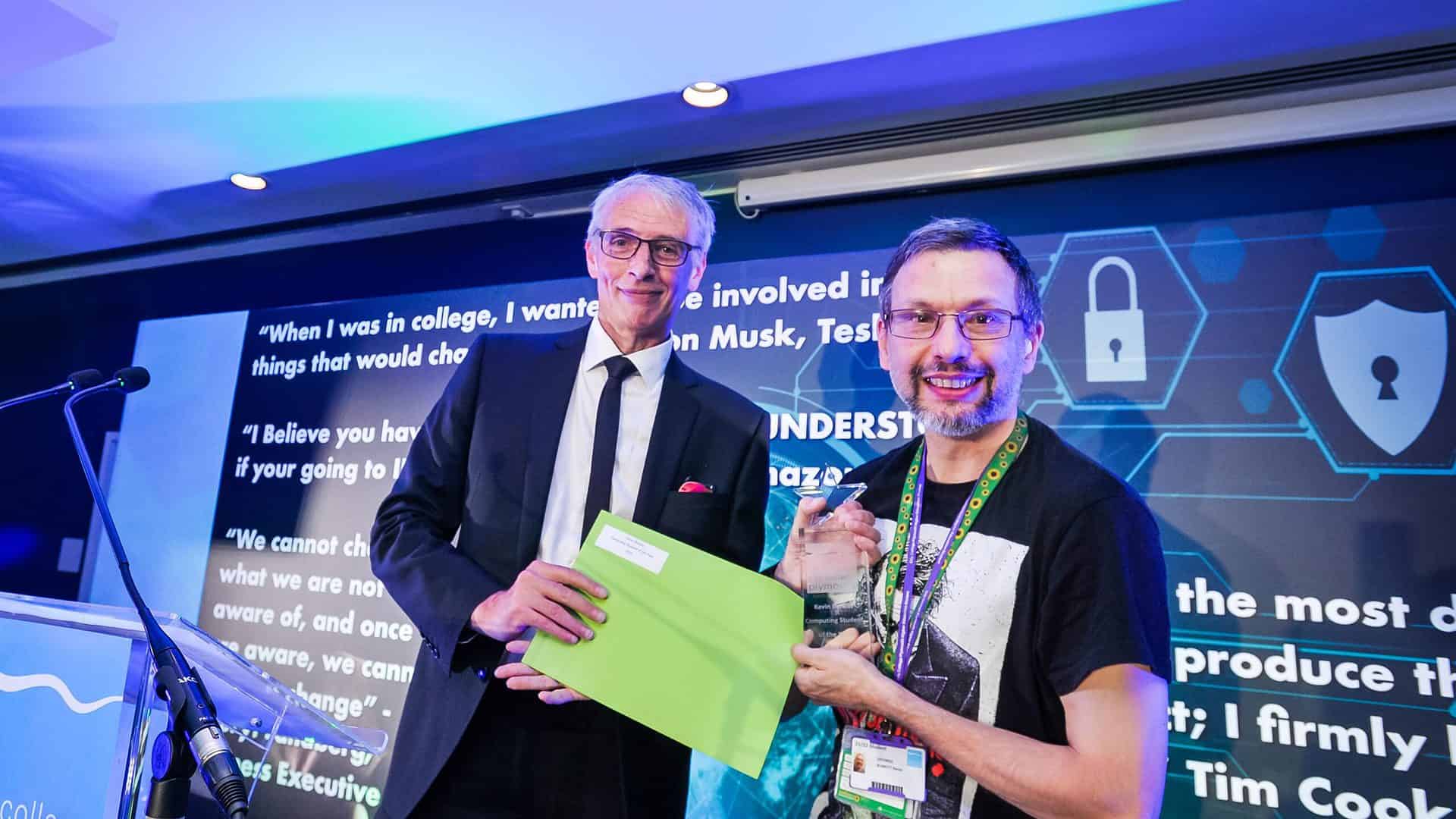 "At my graduation ceremony, I had the honour of leading all of the graduates from the hall at the end: I could have burst with pride! And it was a privilege to be awarded the Academic Partnerships Prize for 2022. These are things I never thought possible 20 years ago.
"I'm hoping I can continue to work with the College to advise them on how to better support the deaf and hard-of-hearing community. I'm also completing a course in computer aided design – I have a real passion for learning and would advise anyone out there thinking about returning to education to give it a go.
"If you want to learn a new subject of study, for career prospects, a hobby or just to learn new skills, look for advice from the college or university as they would support you to start your learning journey, no matter what your age."