Whatever full-time course you study at City College Plymouth, there is a huge emphasis on the importance of work experience. Work experience not only gives our students the chance to develop their employability skills, but it can also open their eyes to opportunities they might not have otherwise considered.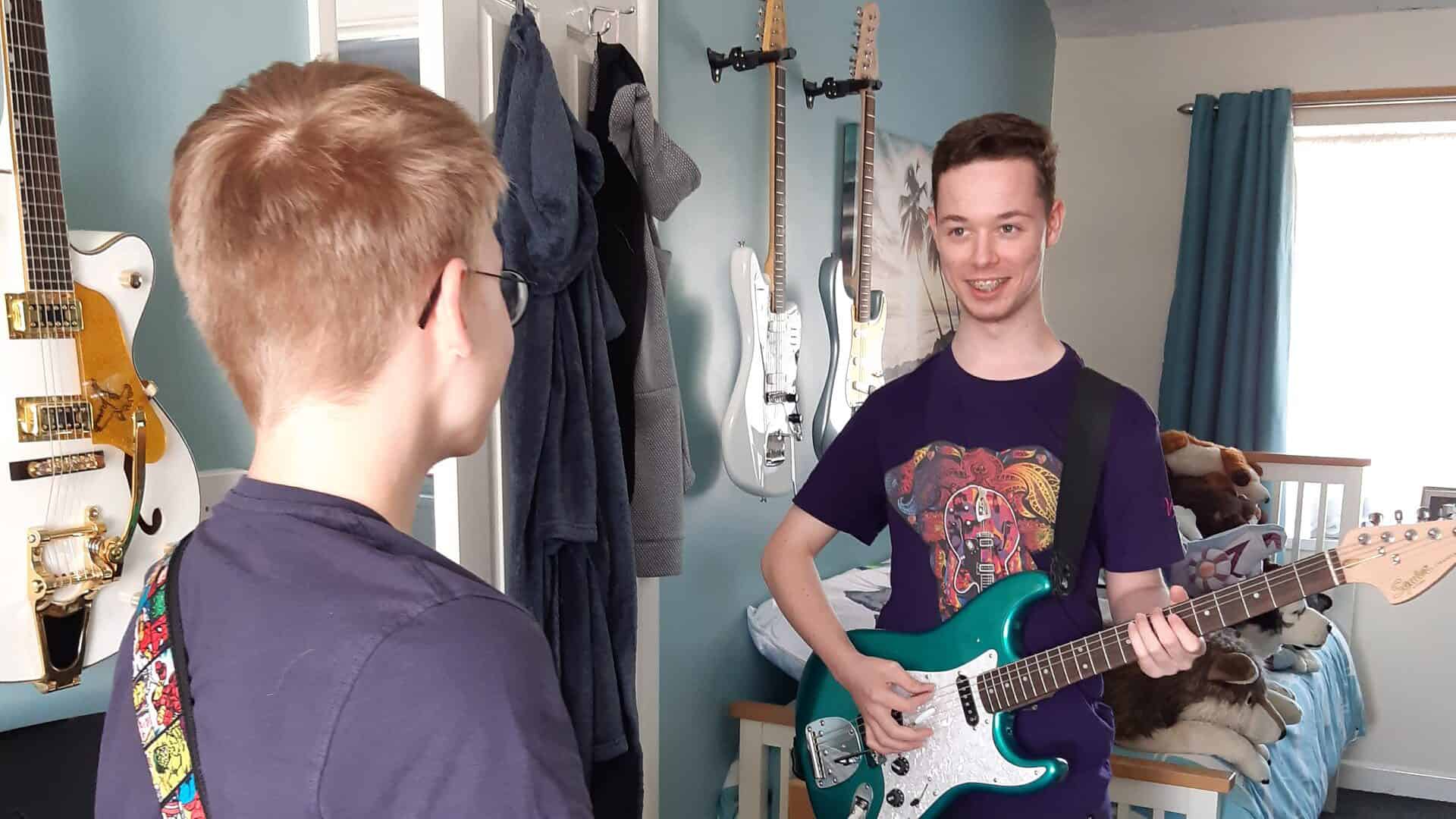 Music student Ethan Wilks started his course with the ambition of becoming a session musician. Whilst these ambitions are still very much alive, Ethan has found other employment opportunities thanks to his work experience at Sound Unlimited, a Plymouth music store that also provides a repair and set-up service.
Whilst Ethan completes the final year of his Level 3 Extended Diploma in Music Performance and Production, he is also growing his own music tuition and guitar repair business for the people of Saltash and South East Cornwall. 
Ethan said: "I started playing the piano aged eight and the guitar from about the age of 14: I also play the bass, drums, saxophone and one or two other instruments. I'm from quite a musical family and I was encouraged to consider it after leaving school. 
"I considered A Levels, but after seeing all of the time my brother spent revising for his, I knew I would hate doing courses that involved so many exams. I visited an open day at the College shortly before the end of Year 11, and then I attended a music taster session: I was hooked from that moment! 
"I remember they made us all form a band and we had to come up with a performance in just a few hours. It was all practical and it was really up my street. Like a lot of musicians, I play by ear, and I've not had much tuition in music theory; thankfully I've been able to develop this over my time at the College, but I definitely prefer doing a course that is largely practical in its delivery."
Recording and mixing are just two of the skills Ethan has picked up since starting the course and believes he wouldn't have had the same opportunities if he'd studied a different type of course or at another college. 
"I've definitely become more confident in my musical ability," Ethan said, "but I've also been able to start producing my own albums thanks to the skills I've picked up. I've also developed a deep interest in repairing and building guitars. It featured as part of my work experience at Sound Unlimited and I really enjoyed it and started developing my own skills at home. Since then I have set up my own guitar repair and music tuition business, which has become pretty much a full-time job that I'm currently having to juggle with my College work."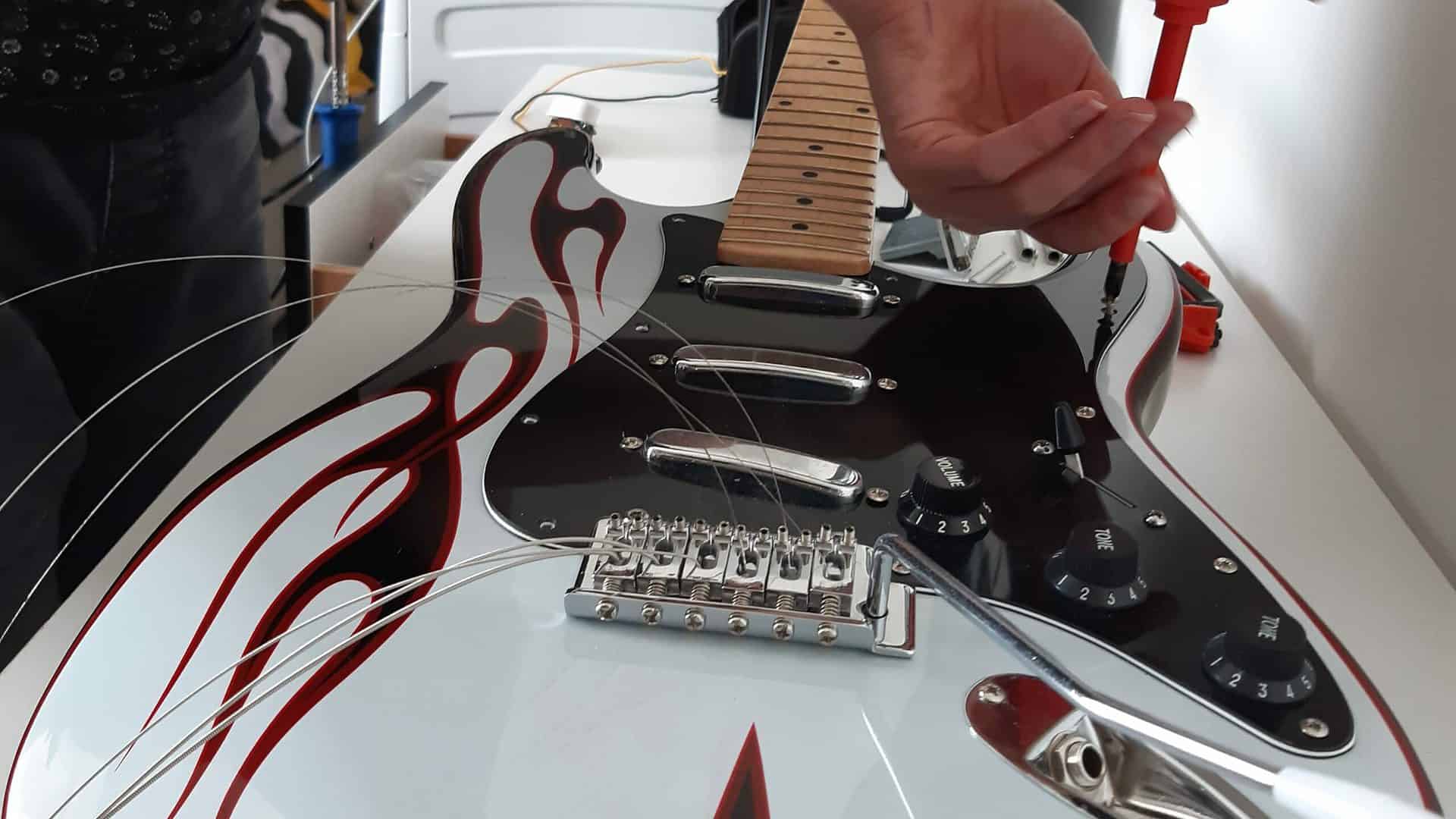 When he finishes his course this summer, Ethan said he intends to fully focus on his business, EW Music Services, whilst still pursuing opportunities to perform live. 
 Ethan added: "I'm hoping to set up a band with some of the people on my course; it's really great to be around like-minded, talented musicians, and I hope to continue performing with them after the course. The lecturers have always been really helpful. Whilst I've mostly been taught by Simon and Tony,  once you enter the music department you get to know everyone."
Another College highlight for Ethan has been the chance to collaborate with the media students by composing music for their projects. Ethan said: "If you want to learn things like recording and mixing, this is the place to come. It's very friendly and you'll have a lot of fun. I'm pleased with what I have achieved since starting at the College."